Ms. Cowling's first graders learned about the Growth Mindset this week. After reading Giraffes Can't Dance by Giles Andreae, we set goals for our year in 1st grade. The students focused on the power of YET. Goals were selected based on things they can't do YET, but are goals they want to achieve in 1st grade.
Students then put their growth mindset to the test while taking on a STEM challenge to create a giraffe that could stand on its four legs using very few supplies. We are excited to reach our goals and beyond in 1st grade.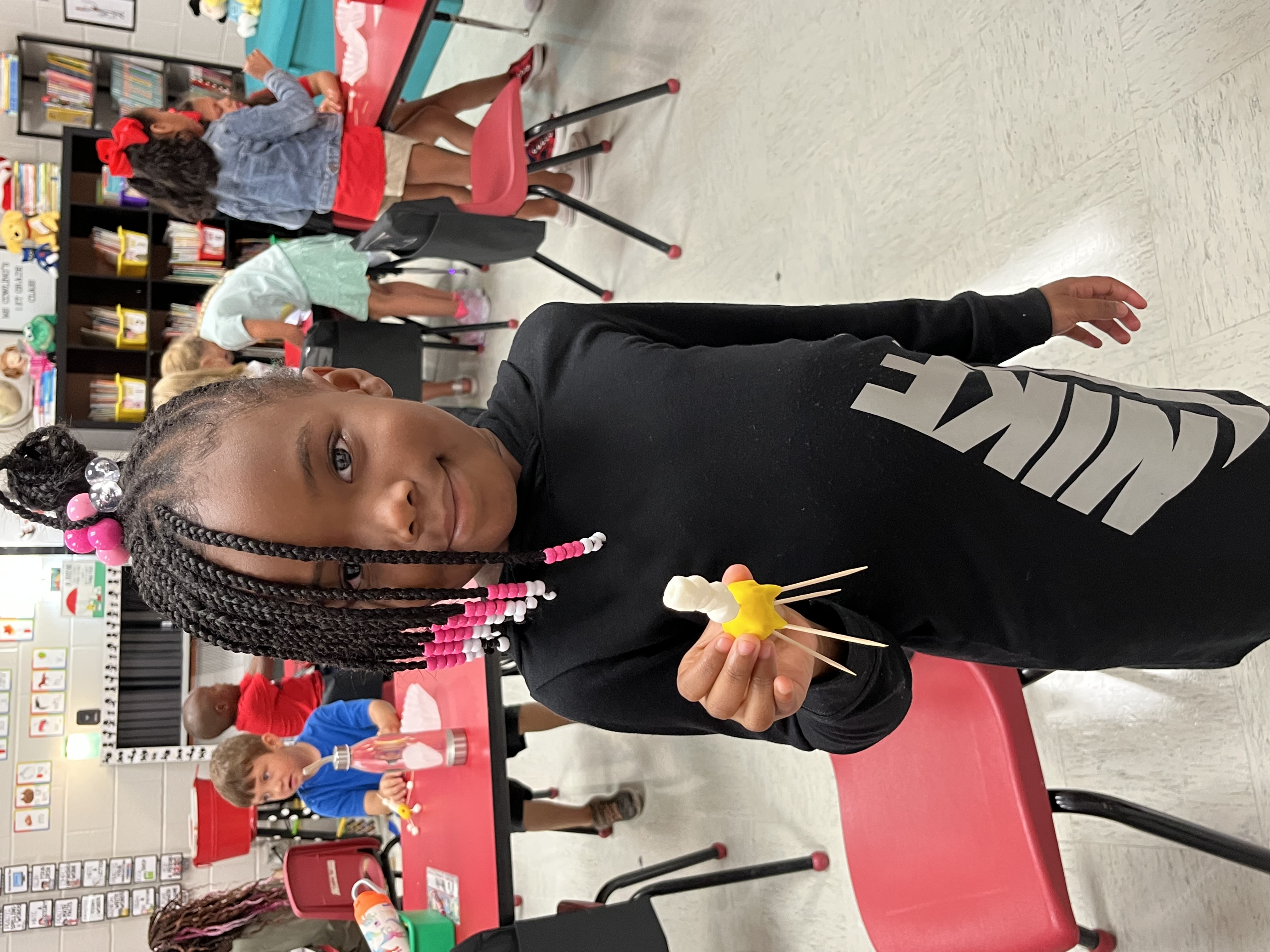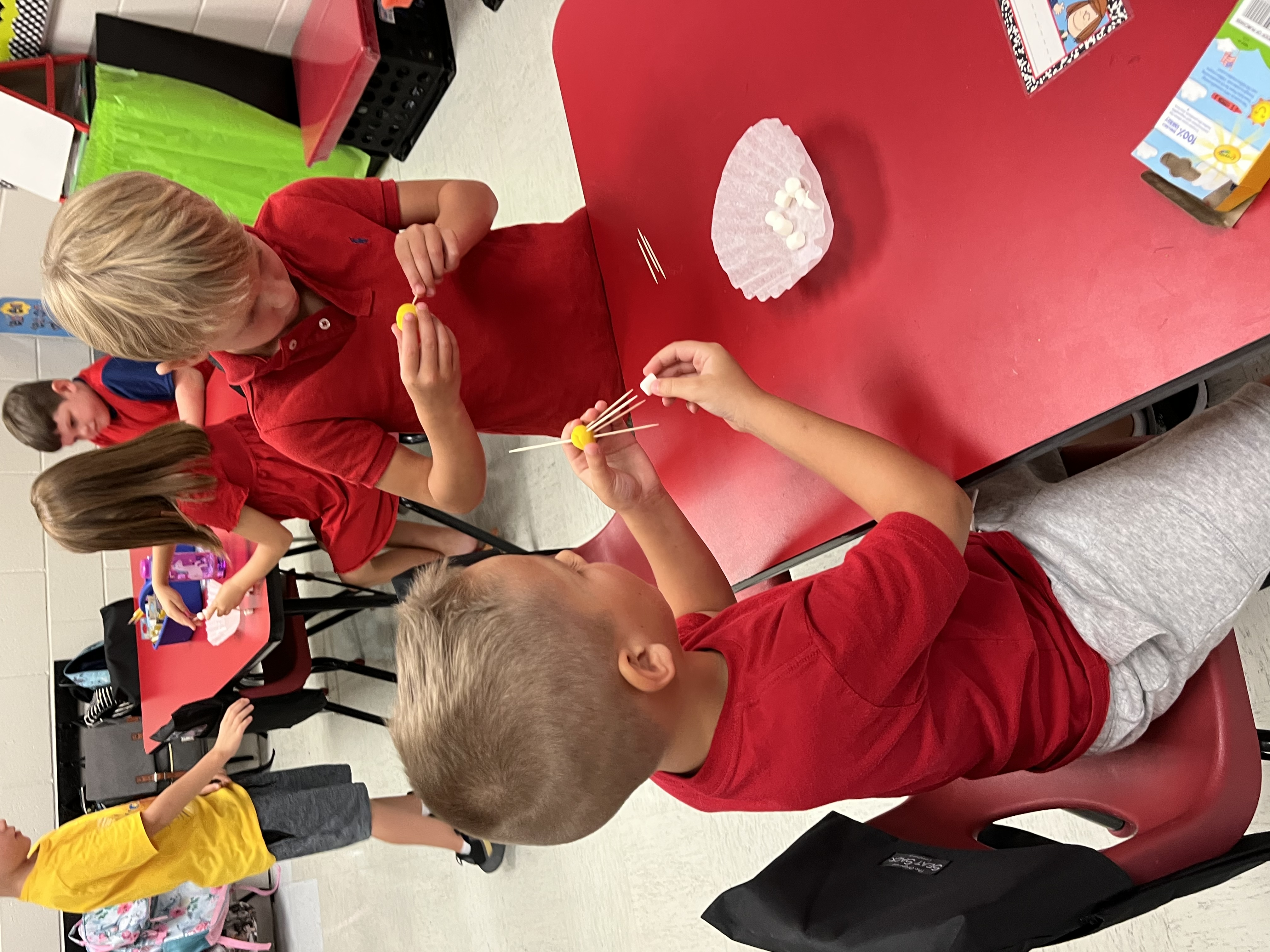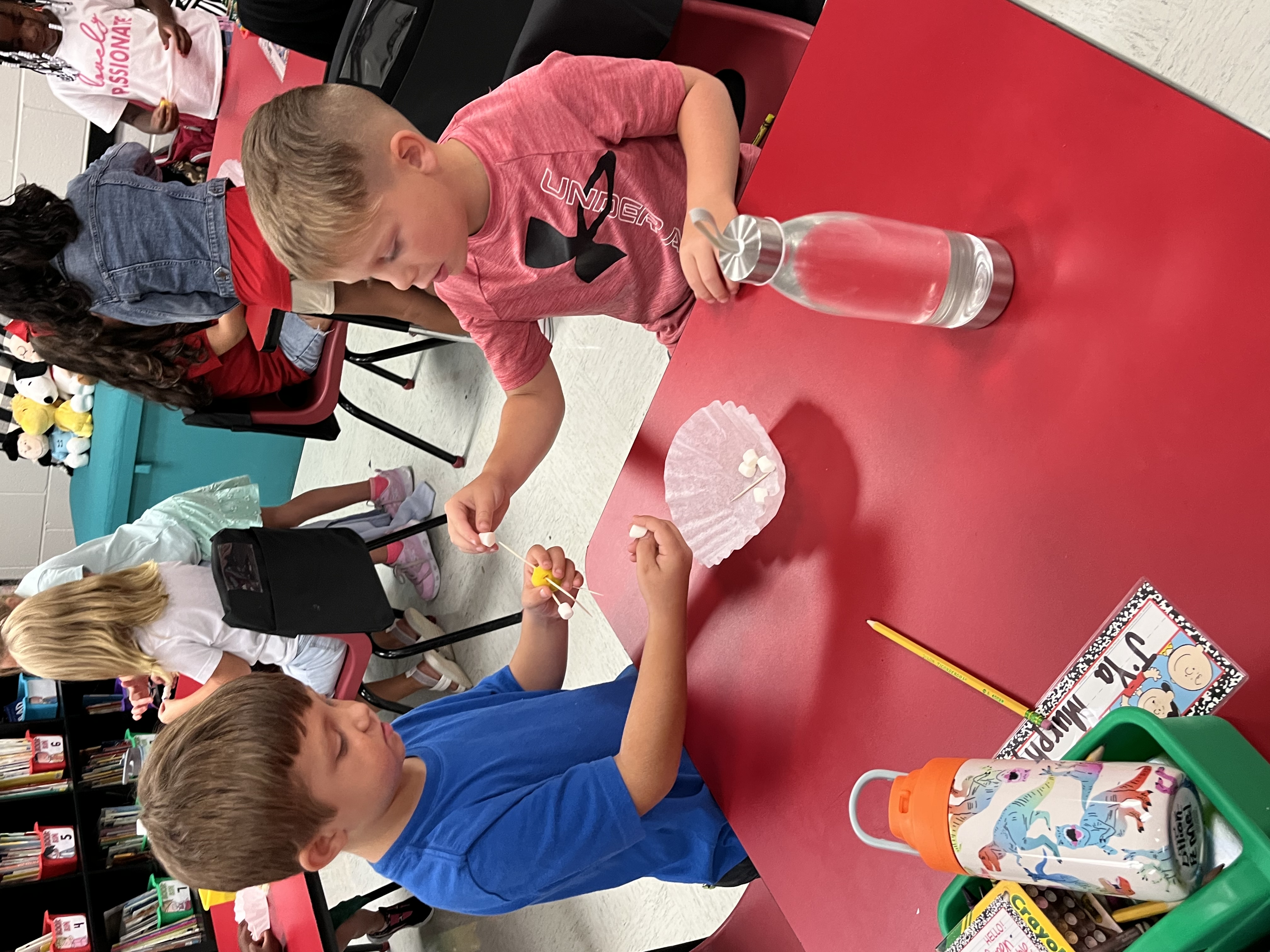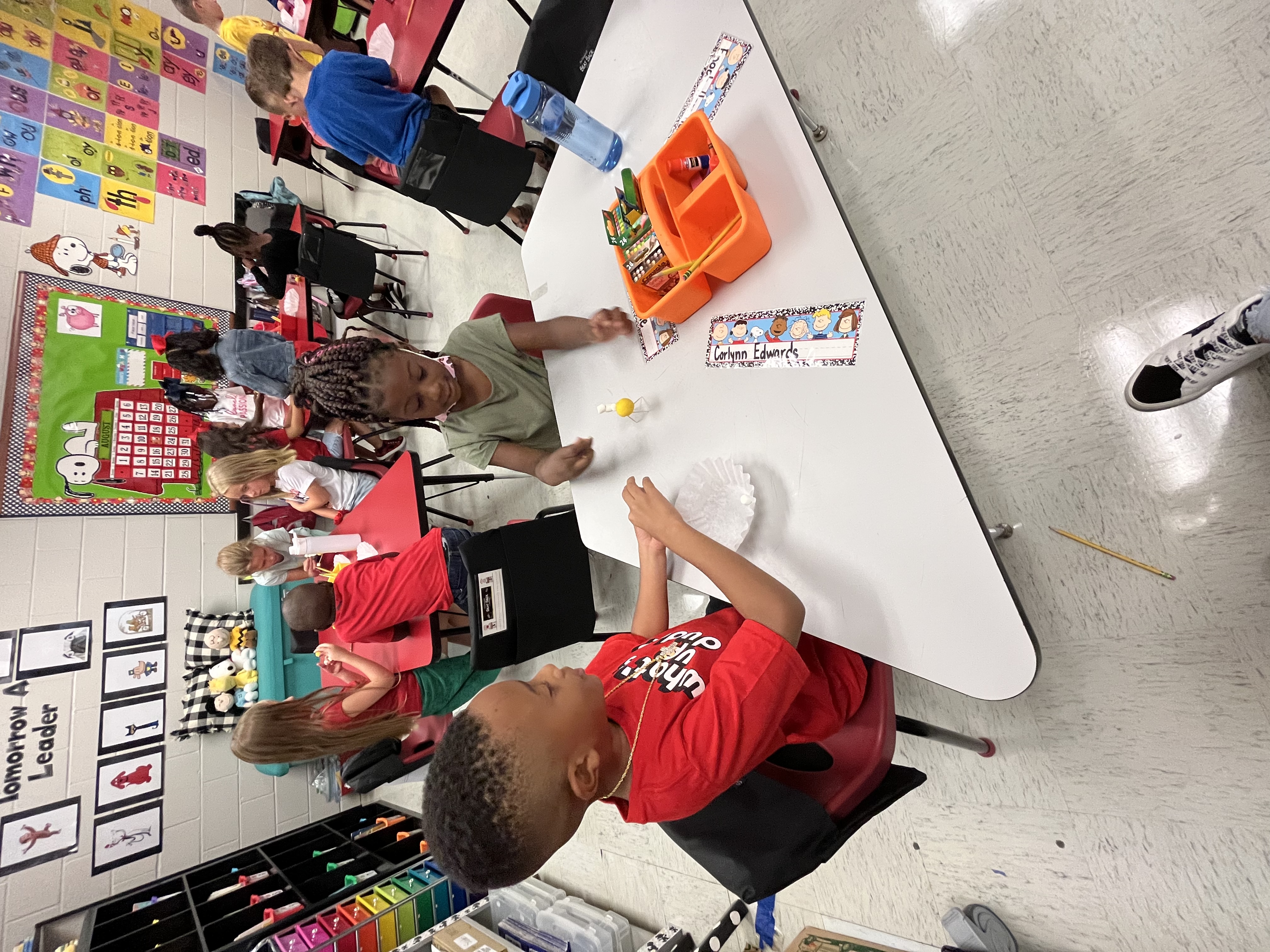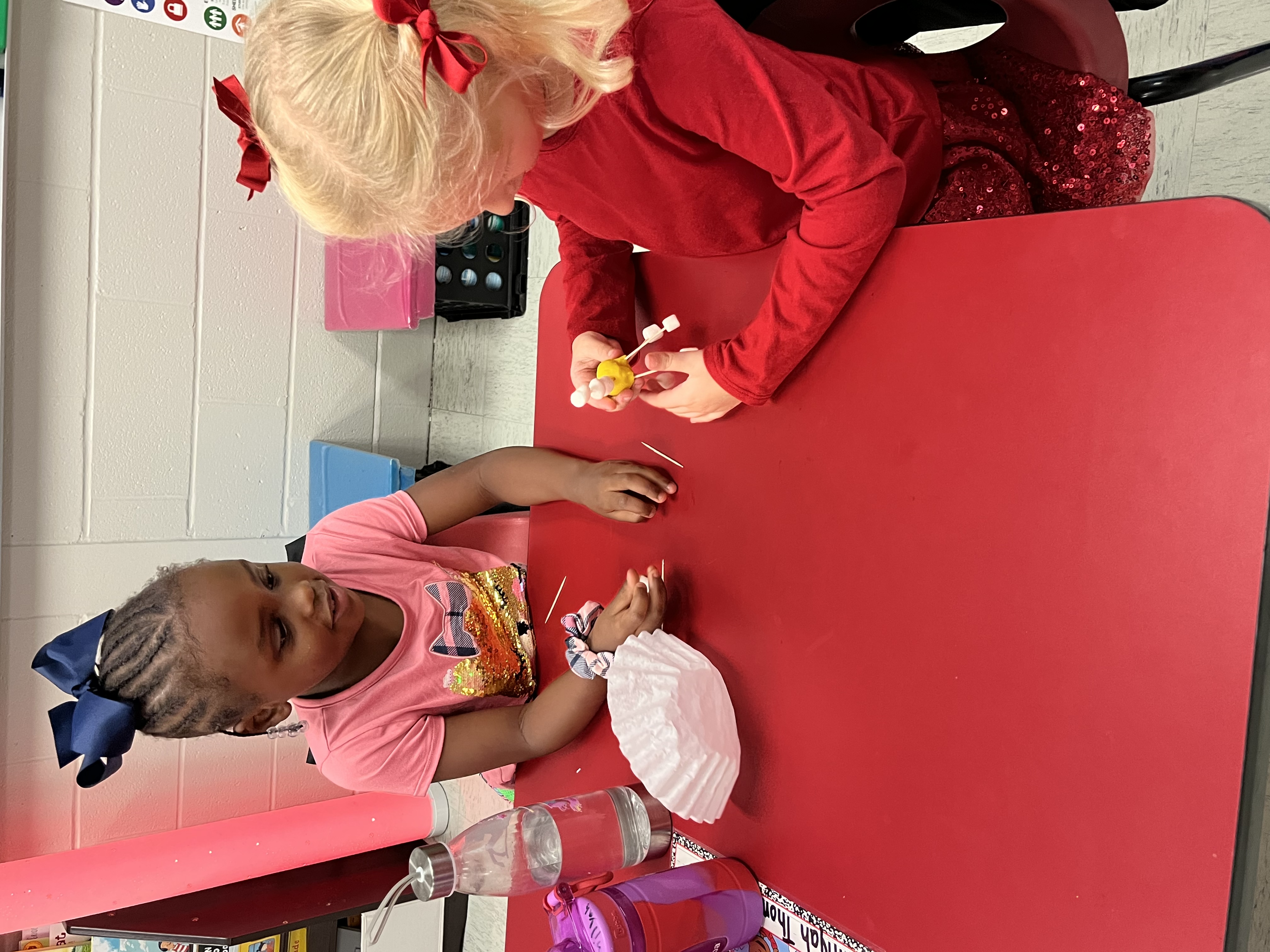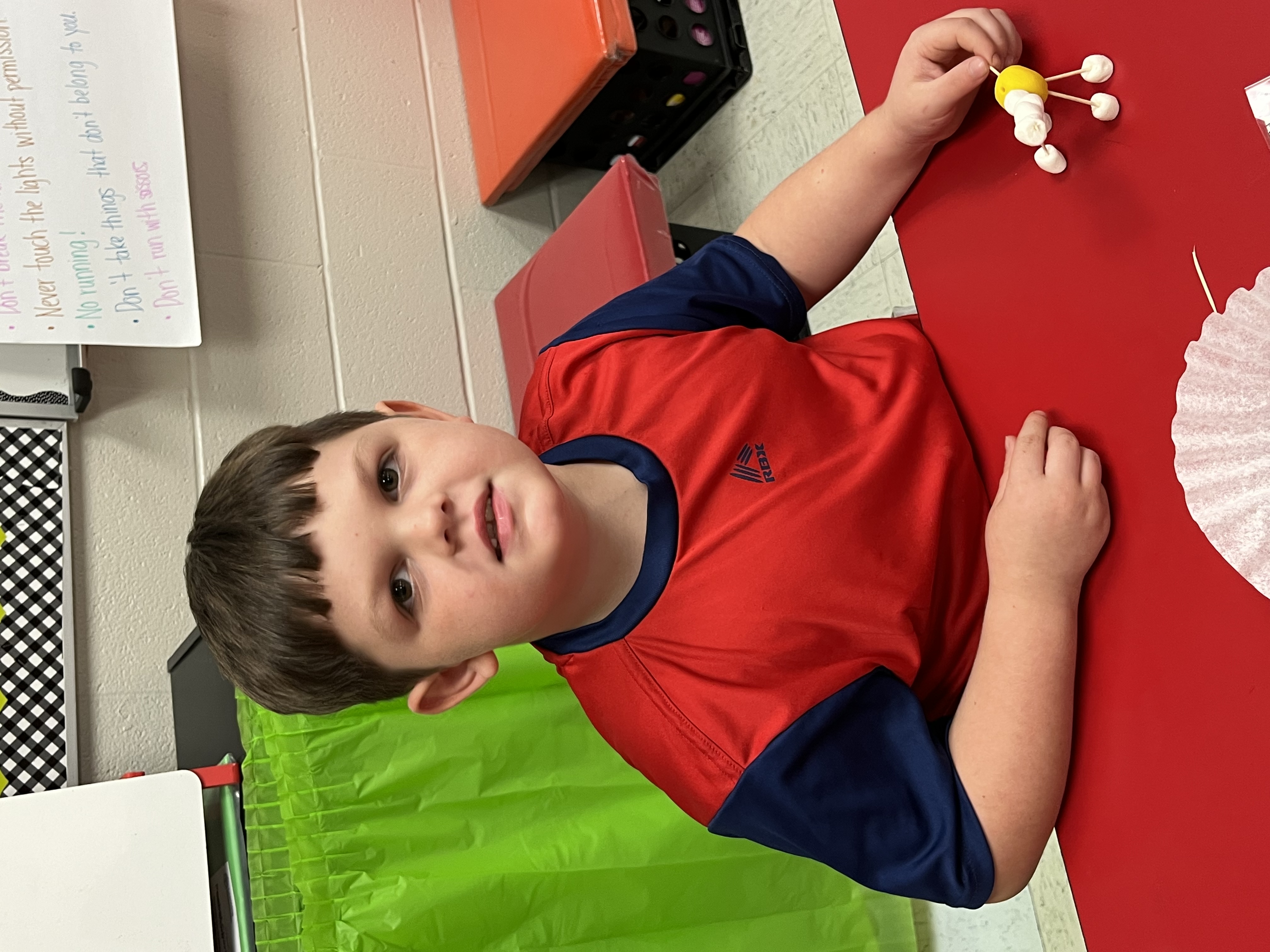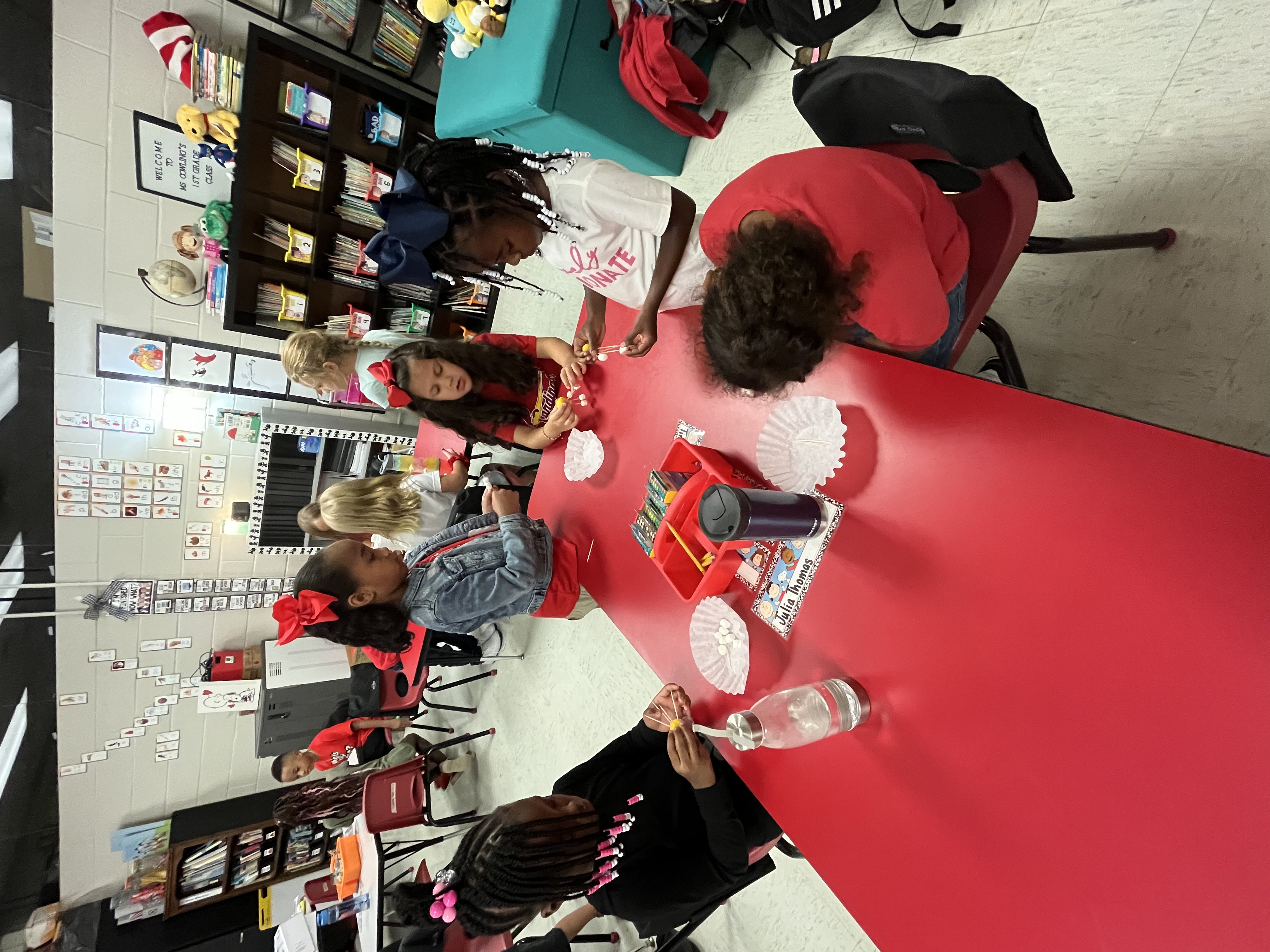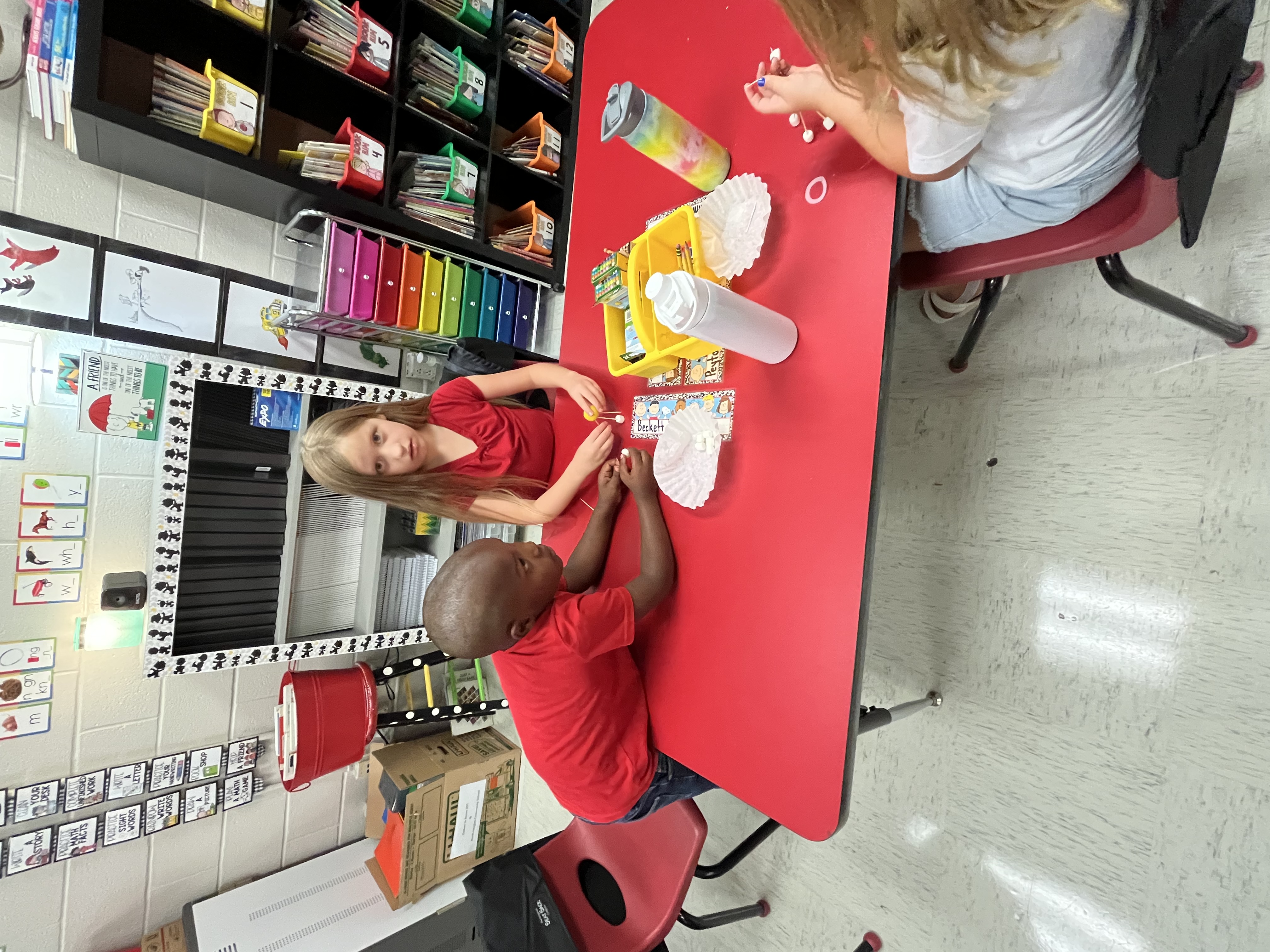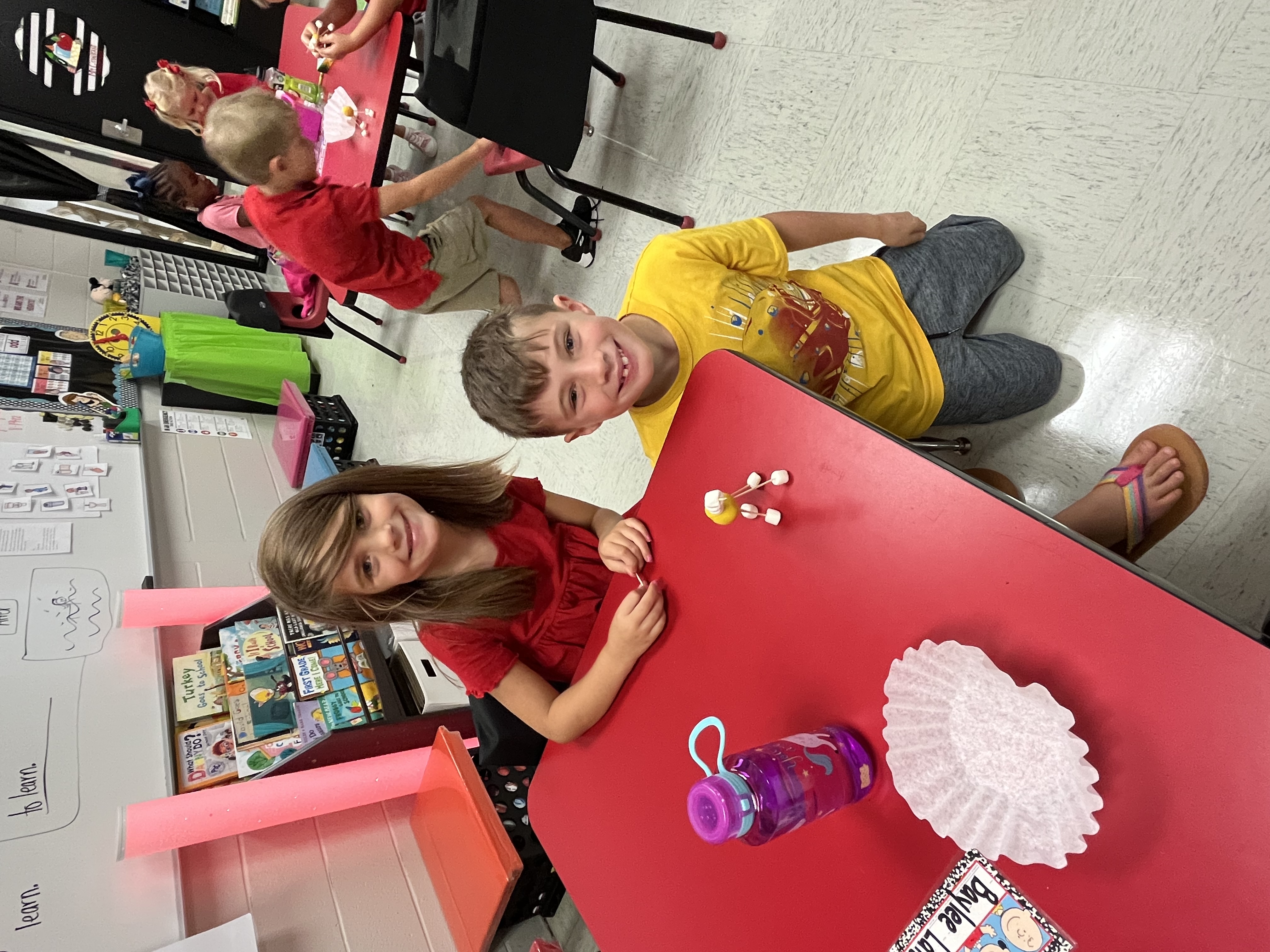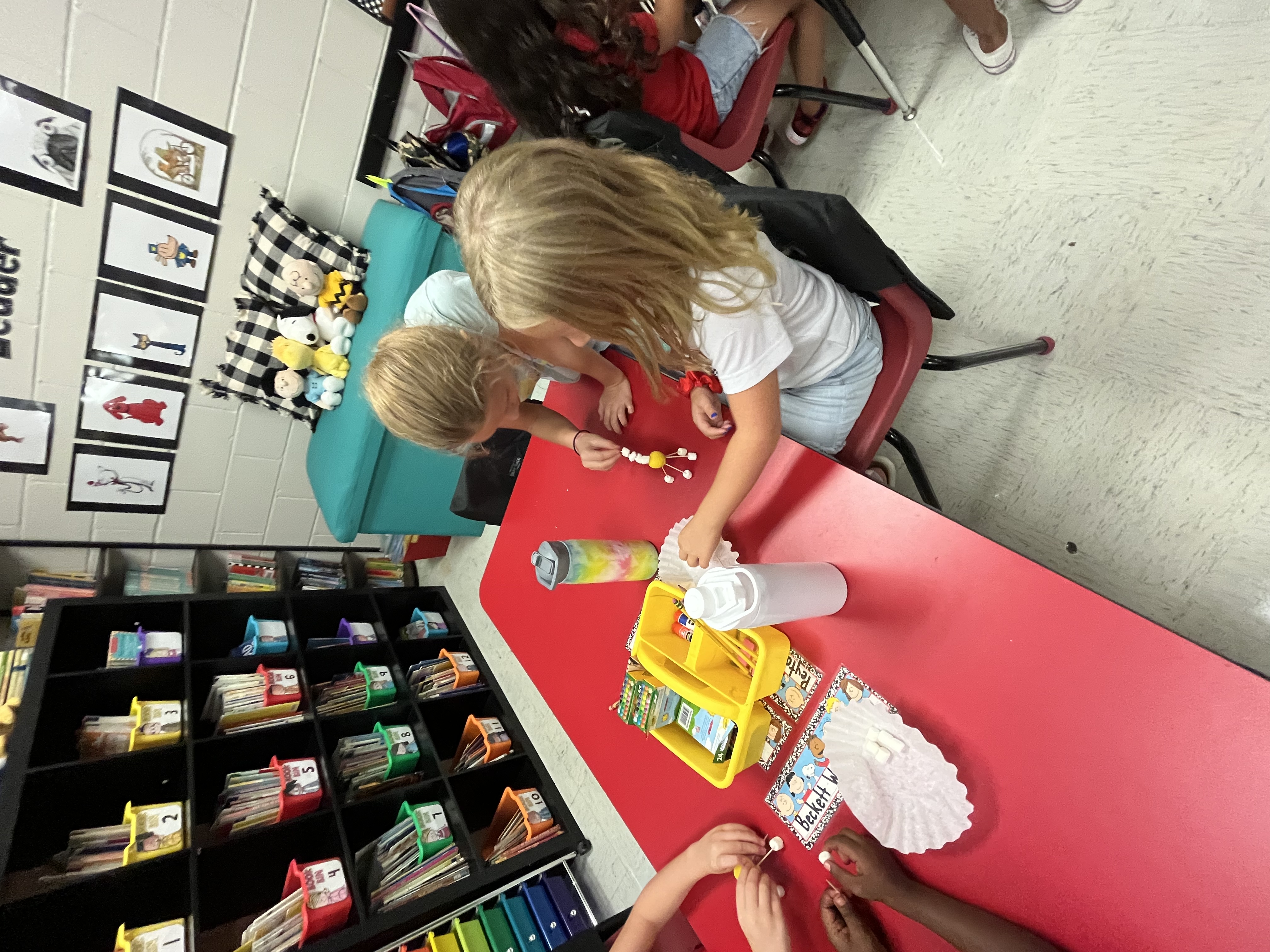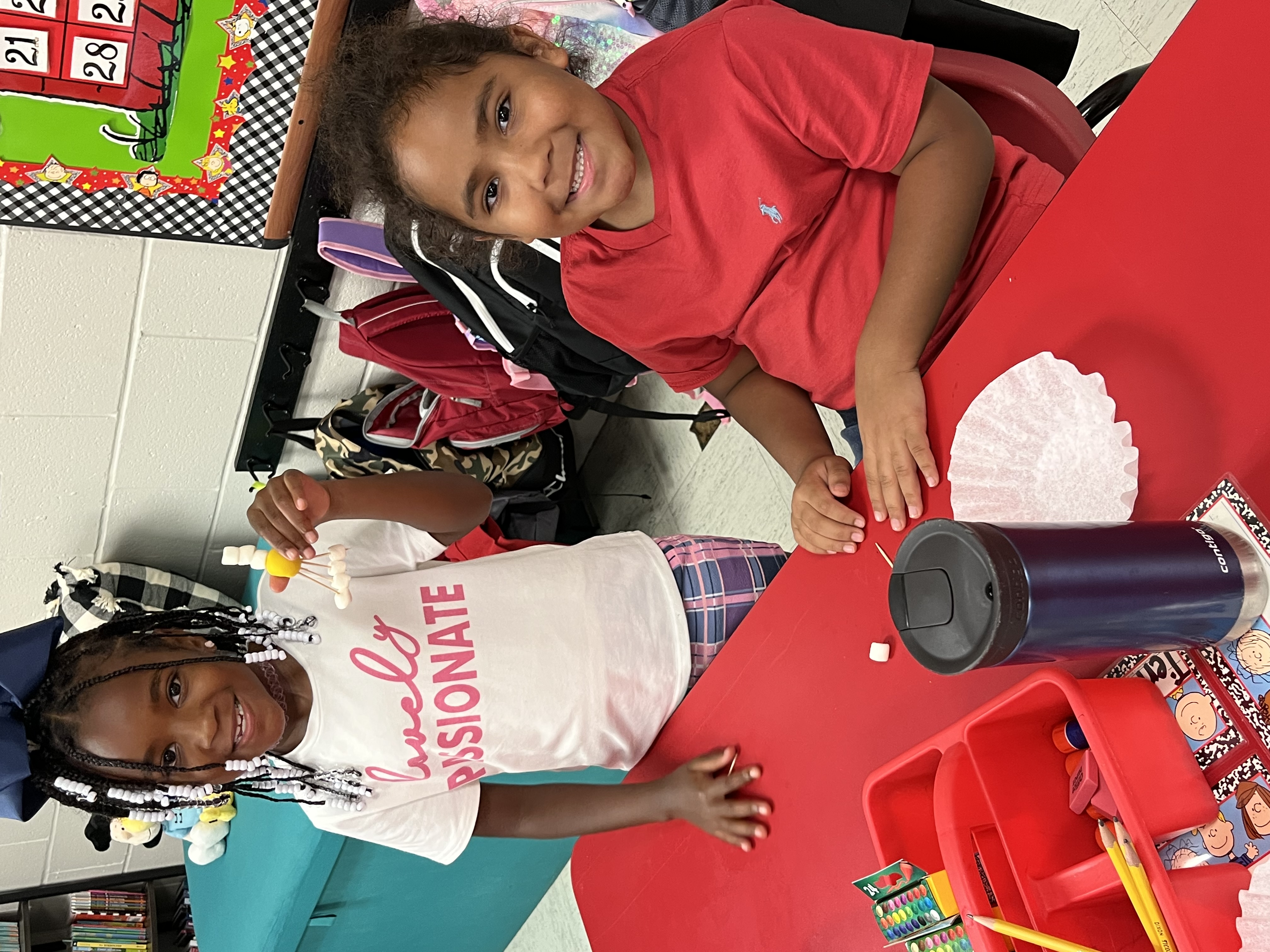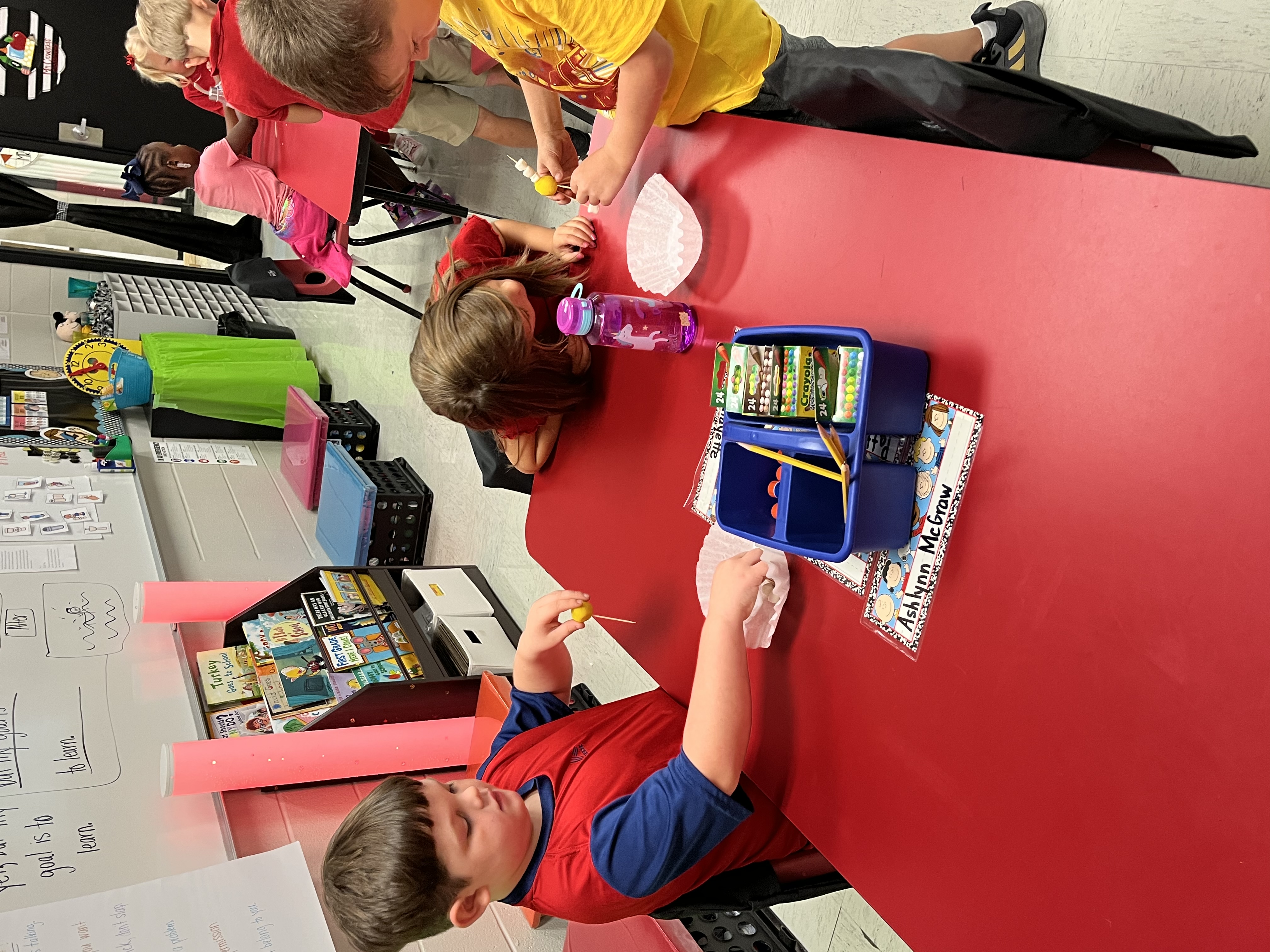 September 23, 2022
Ms. Cowling's first-grade leaders kicked off the week with the operation of learning the human body. All week students focused on learning about the skeletal system, so what better way than to spend fun Friday creating our own skeletons?