The Heights PBIS Commitment
What is the PBIS Rewards Family App?
Encouraging and rewarding students for positive behavior is the foundation of PBIS, and a successful initiative helps to create a positive school climate. But when positive behaviors learned at school aren't reinforced at home, it can slow the progress of your in-school PBIS program.
If only there were a way to involve parents and guardians in your PBIS program…
Introducing the PBIS Rewards Family App
Imagine being able to extend positive behavior reinforcement beyond school grounds! With the PBIS Rewards Family App, you can do just that. As part of the PBIS Rewards suite of apps, the free PBIS Rewards Family App allows parents and guardians to view student point totals, number of referrals, items purchased with points, and upcoming events for which points can be used.
How Does It Work?
Once the parent or guardian downloads the app onto a smartphone, they can scan a QR code to activate a student in the app. This QR code is unique to each student and is provided to the parent via a letter from the school. The app confirms the QR code, allowing the parent to access their student's point totals and progress as the school year progresses. The parent or guardian can recognize and encourage positive behavior at home based on the information available in the app.
The PBIS Rewards Family App allows parents and guardians to track multiple students' progress and point totals, even if they are attending different schools. Each school generates a unique QR code for each student, and once this code is scanned in the app, the parent or guardian can view the information for each child. The school can generate paper letters, emails, and/or text messages to connect the app's parents and guardians with their students within the app.
What Families Can See and Do
The PBIS Rewards Family App only allows access to student information specific to the QR code scanned. This information includes:
Communication Between School and Home

Two-way messaging within PBIS Rewards

Send attachments and photos

Points balance & Details

View teacher comments for points awarded

Referrals

Check-In/Check-Out forms

Purchases made by their student(s)

Upcoming events

Contact information for all teachers so parents or guardians can contact staff directly from the app
The parent or guardian cannot alter any of this information. It is purely a reporting mechanism. For students with a CICO plan or referrals, push notifications can be turned on to keep parents or guardians updated in real-time. Once connected to their student within the app, parents or guardians can generate an authorization code for their student to log in to the Student App.
On April 22, 2022, PBIS Rewards released an updated app for parents and guardians called the PBIS Rewards Family App. We recognize that families come in many different formats, and we wanted to honor that variety. The PBIS Rewards Family App replaces the PBIS Rewards Parent App and should be updated from the App Store or Google Play.
The Heights SOARing Expectations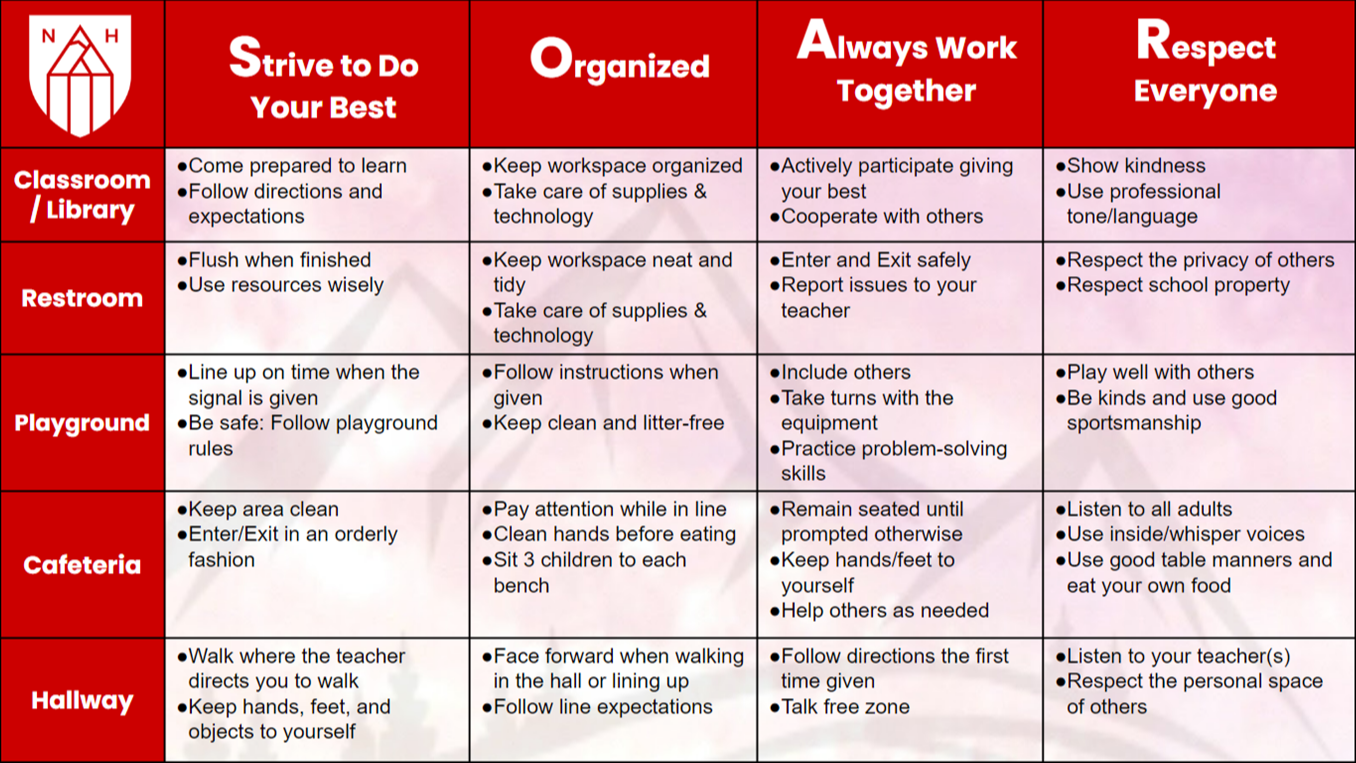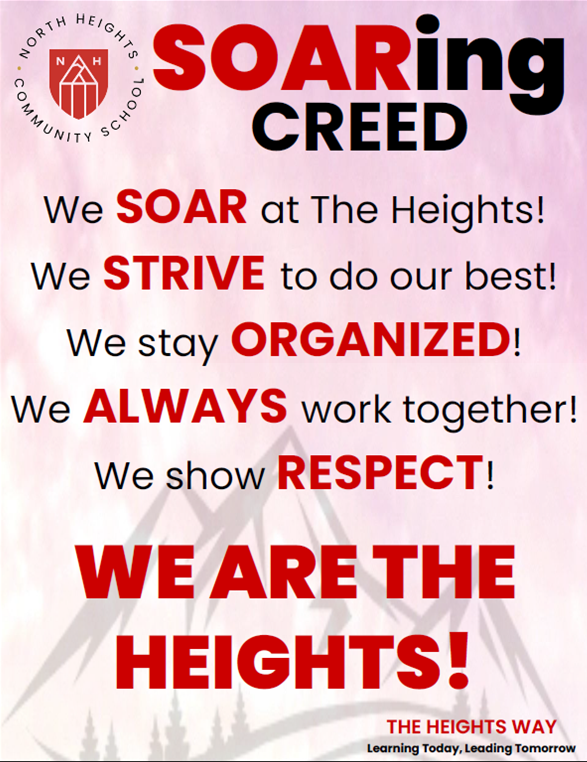 If you have any questions about PBIS, please contact your homeroom teacher or our PBIS Coordinator and Counselor, Ms. Byrd, at leann.byrd@tasd7.net or
870-773-1091.