Thank you Whataburger on Stateline for stocking our staff break room with supplies! We appreciate you and are proud to call you partners and friends of The Heights Community.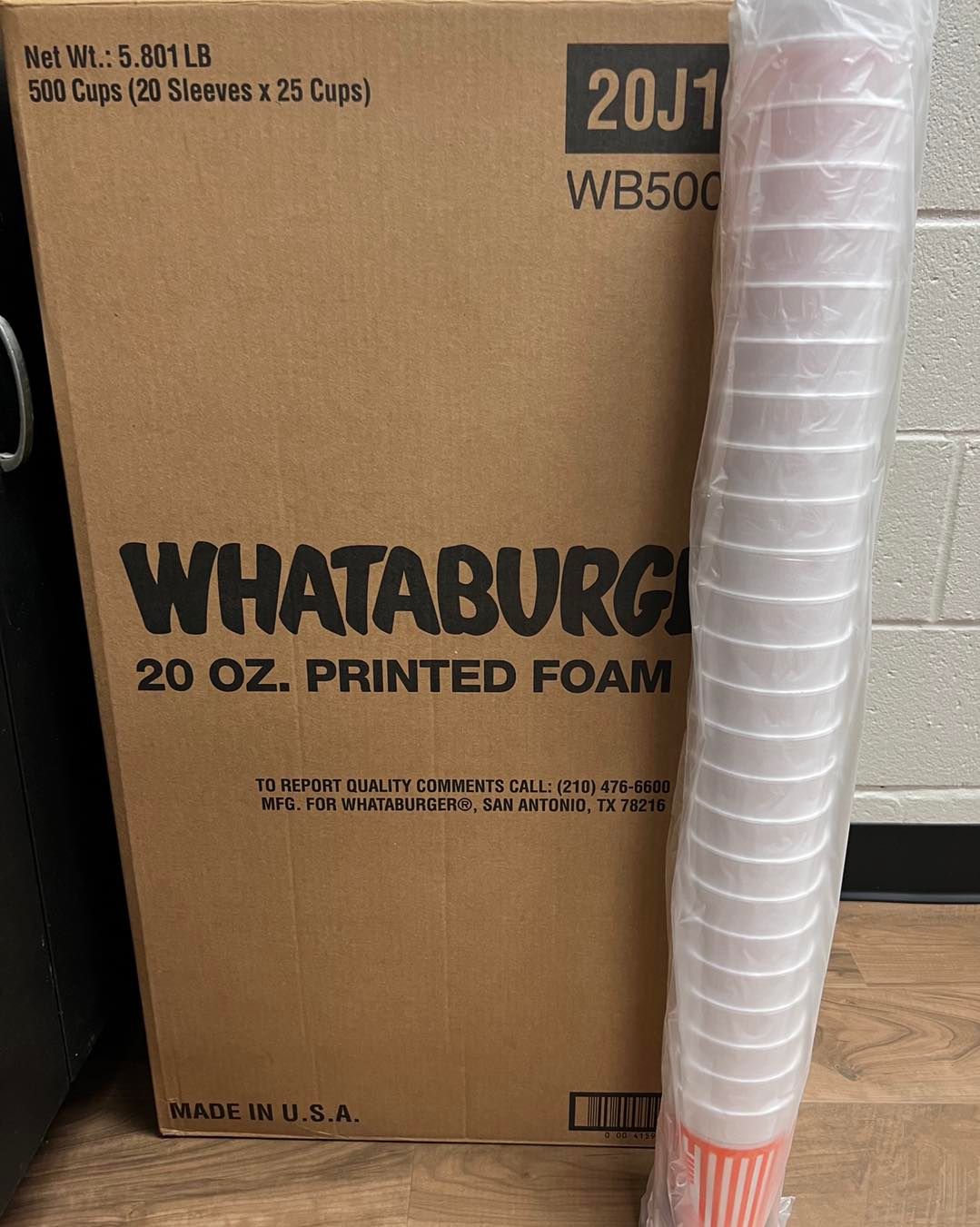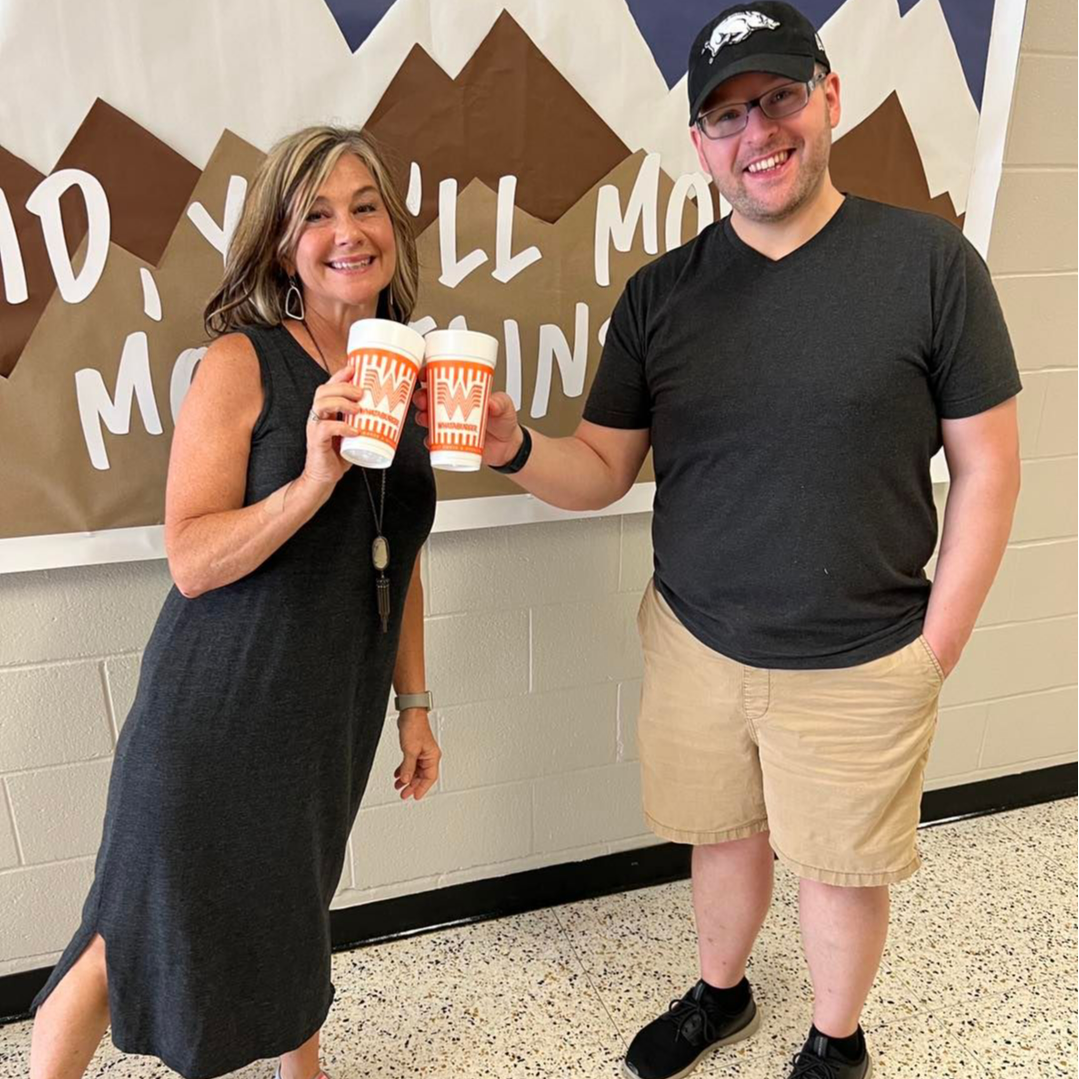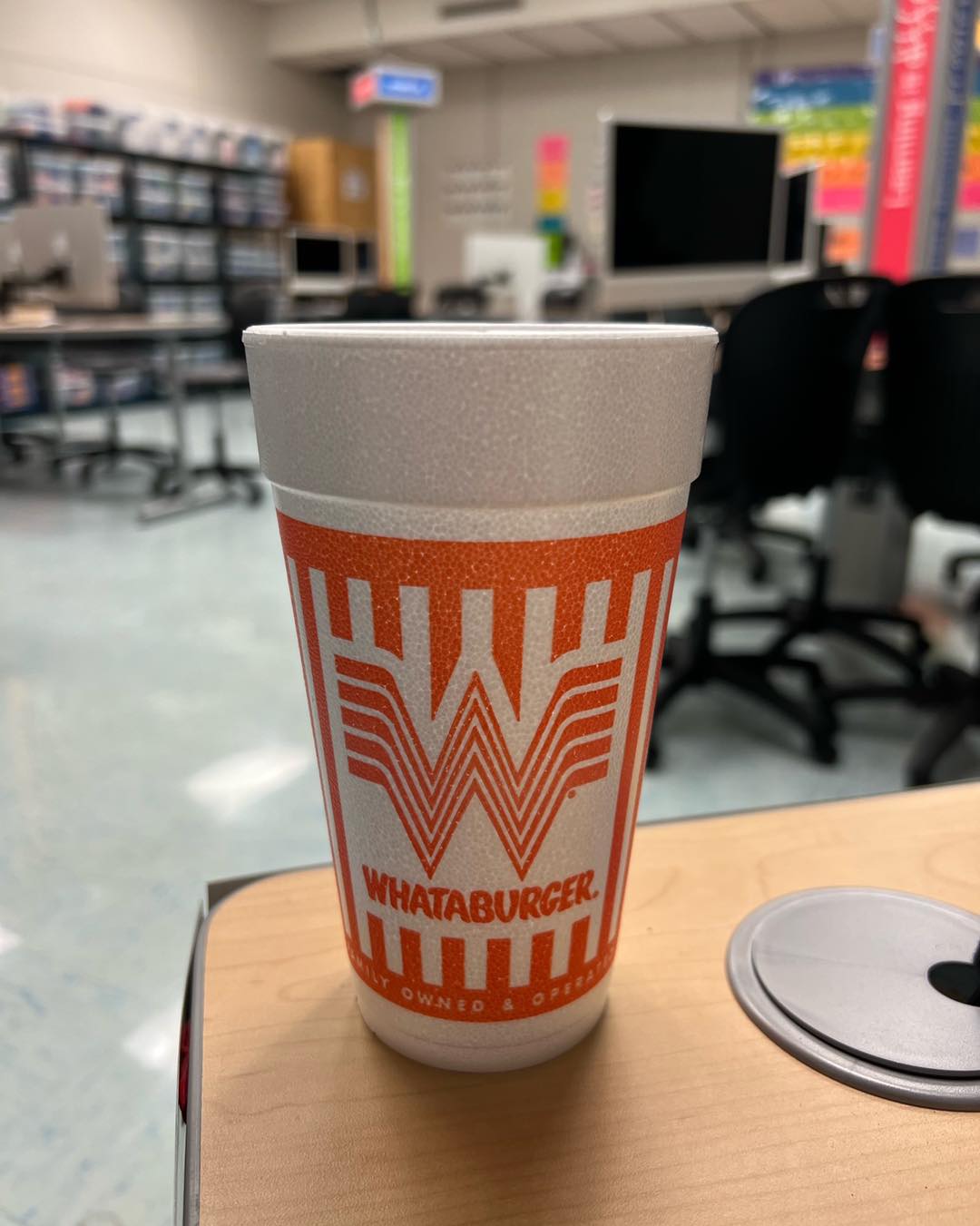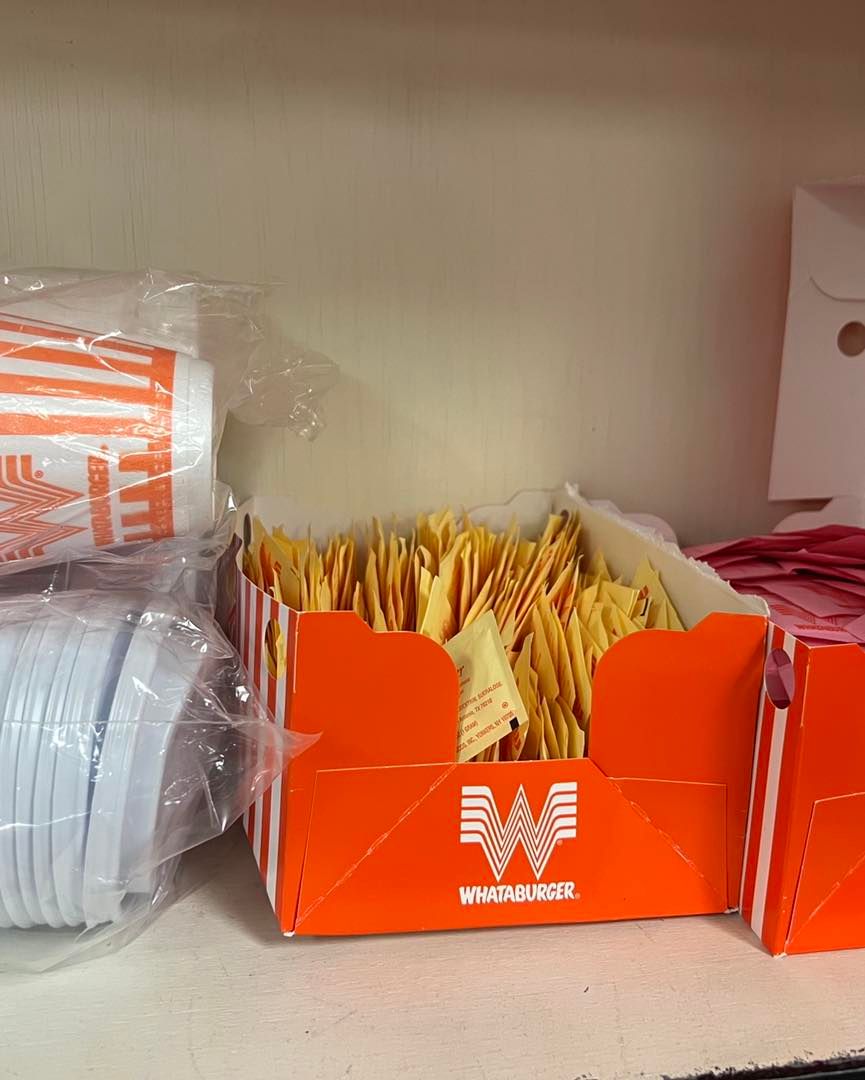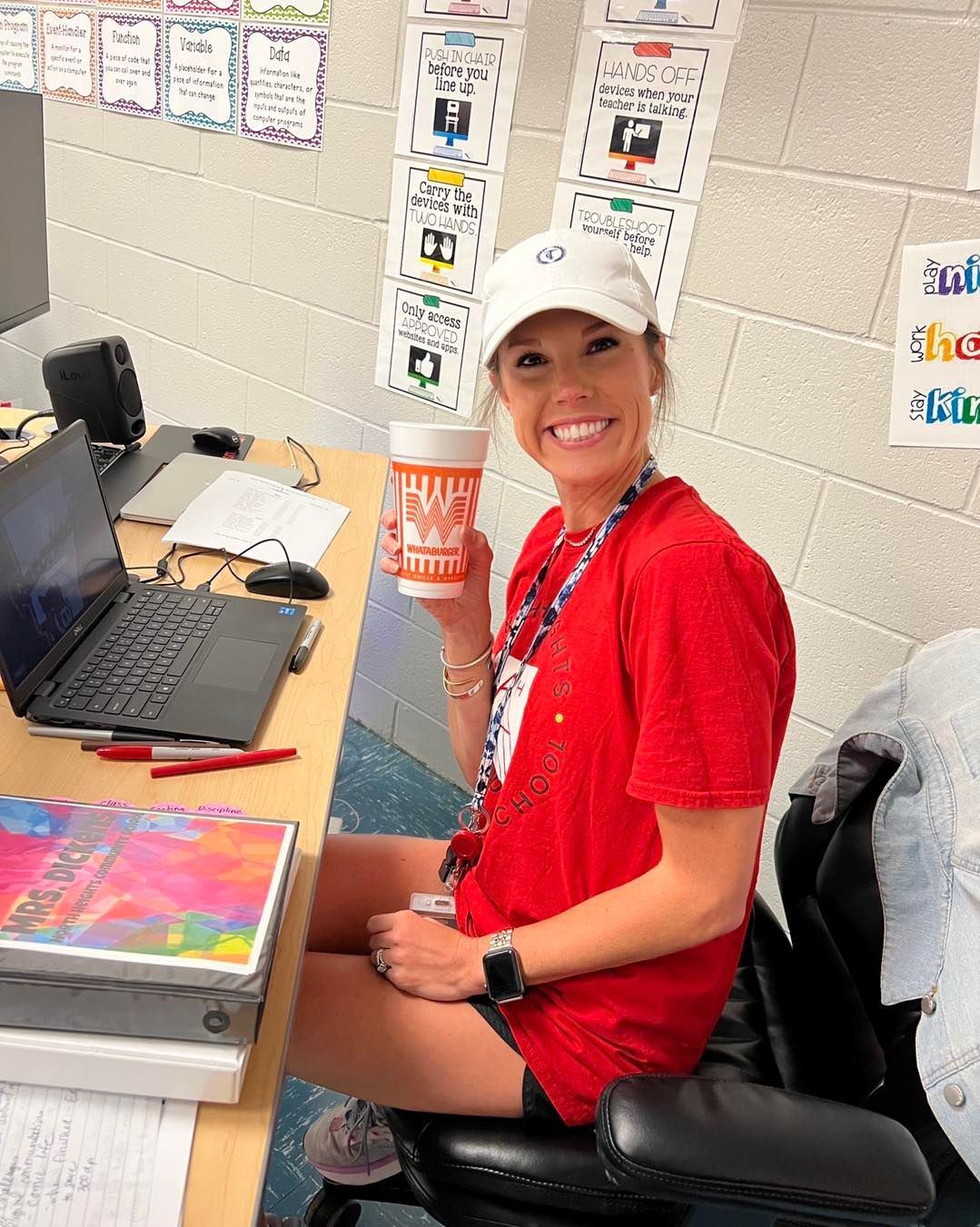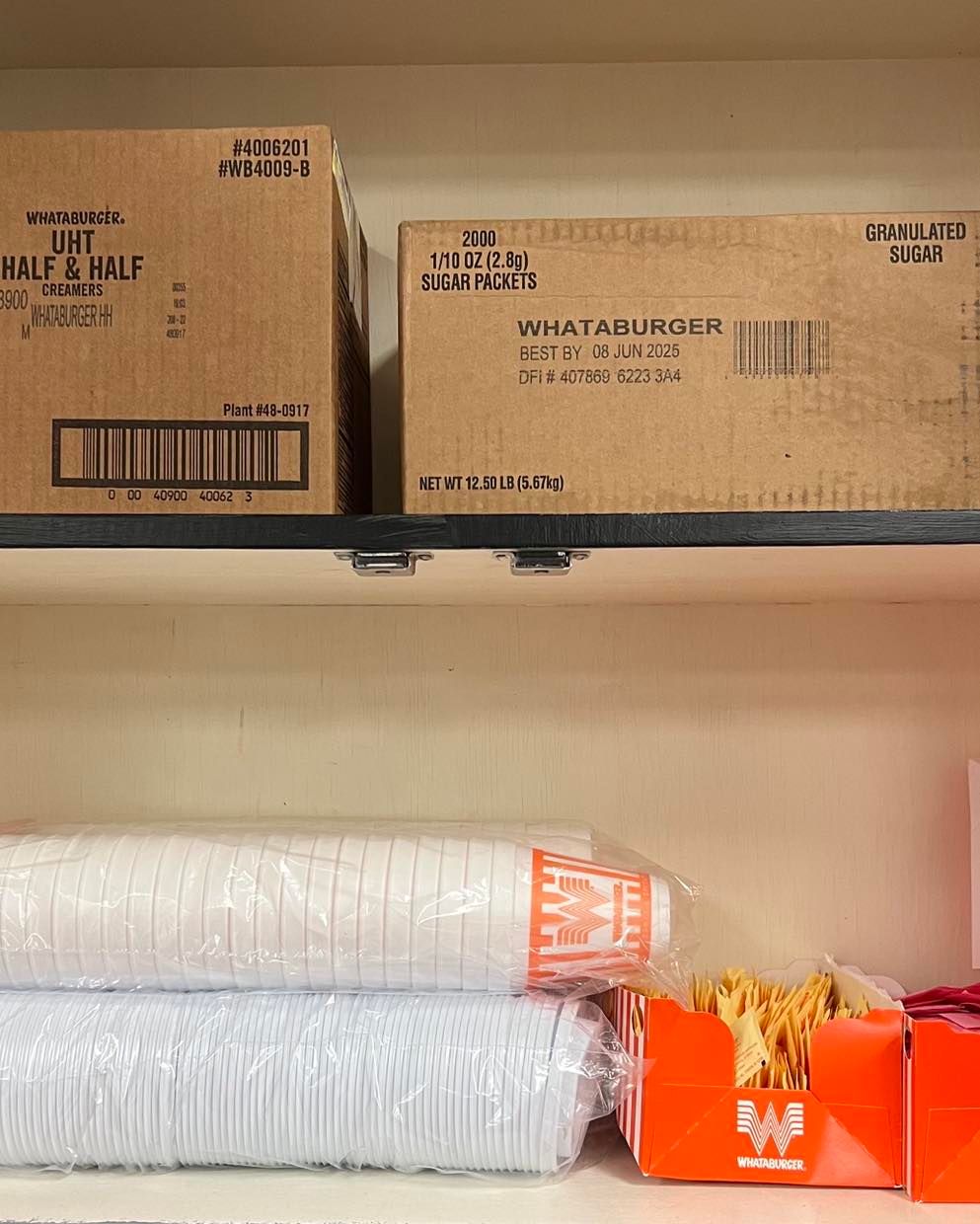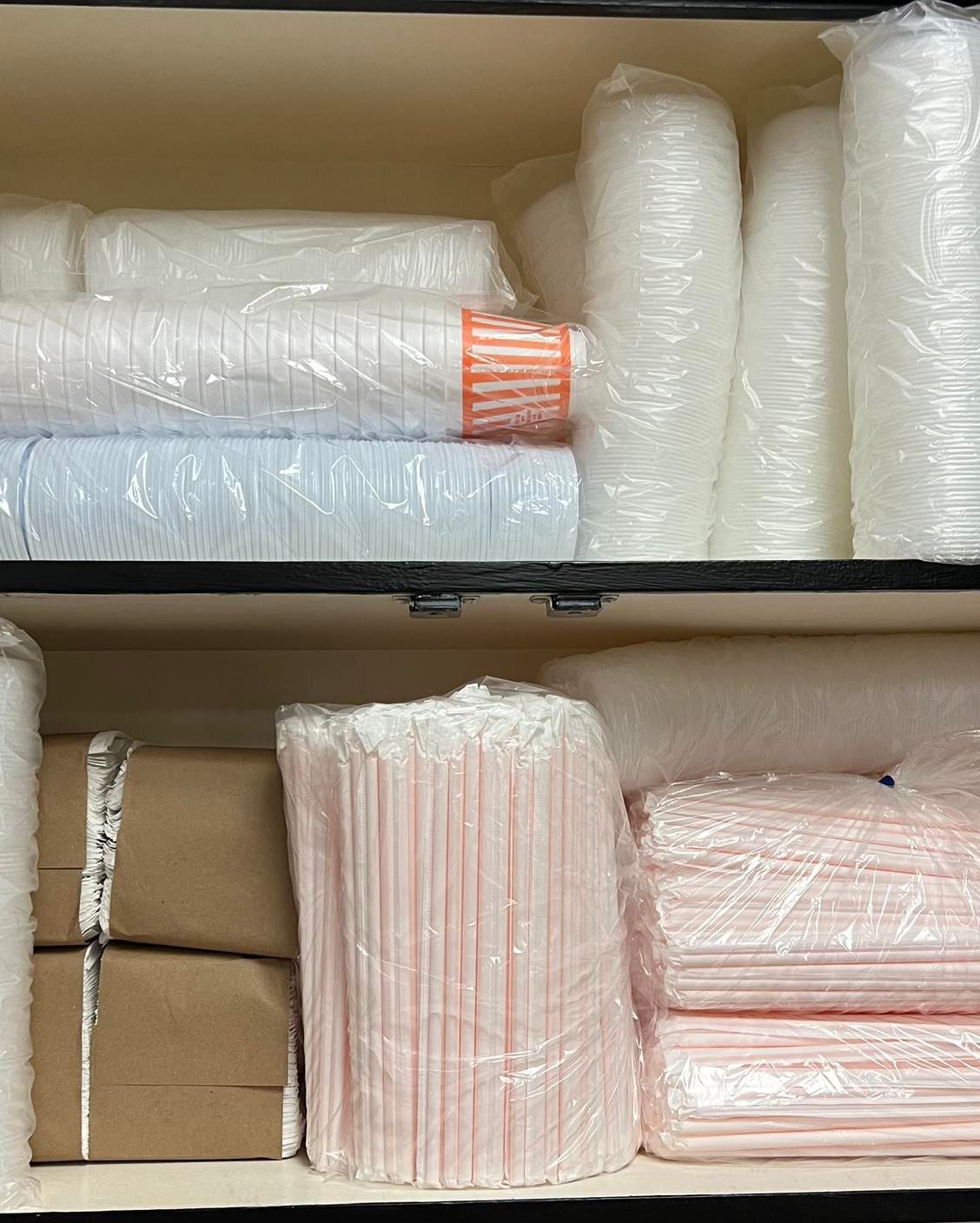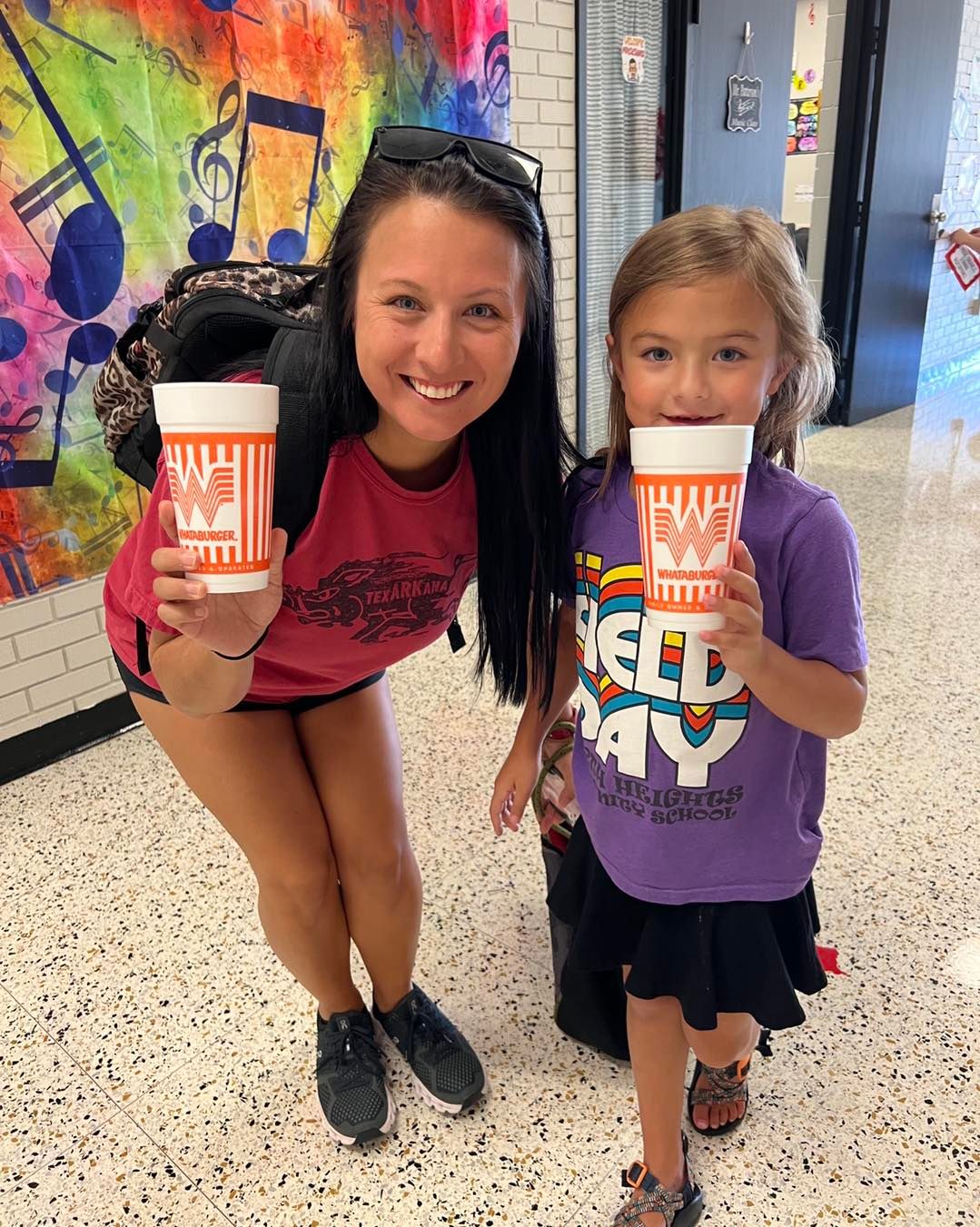 We want to give a huge thank you to Senator Carol Dalby for donating new flags and a book about the first girl president! Senator Dalby noticed our first student body president last year was a young lady (Kaylee Harmon, who was not available for pictures) and wants to continue to empower all of our young ladies to chase their dreams! We appreciate your kindness!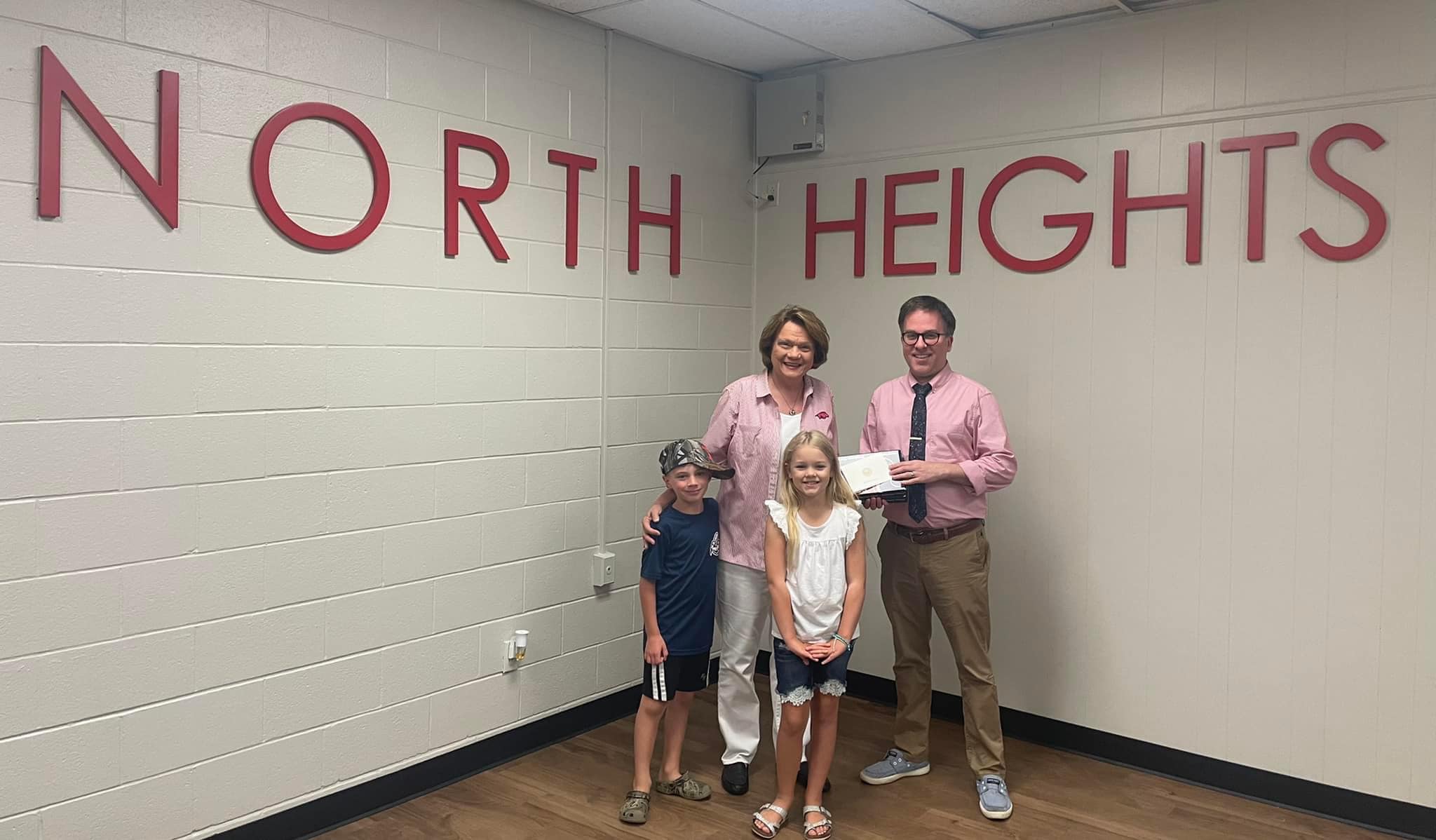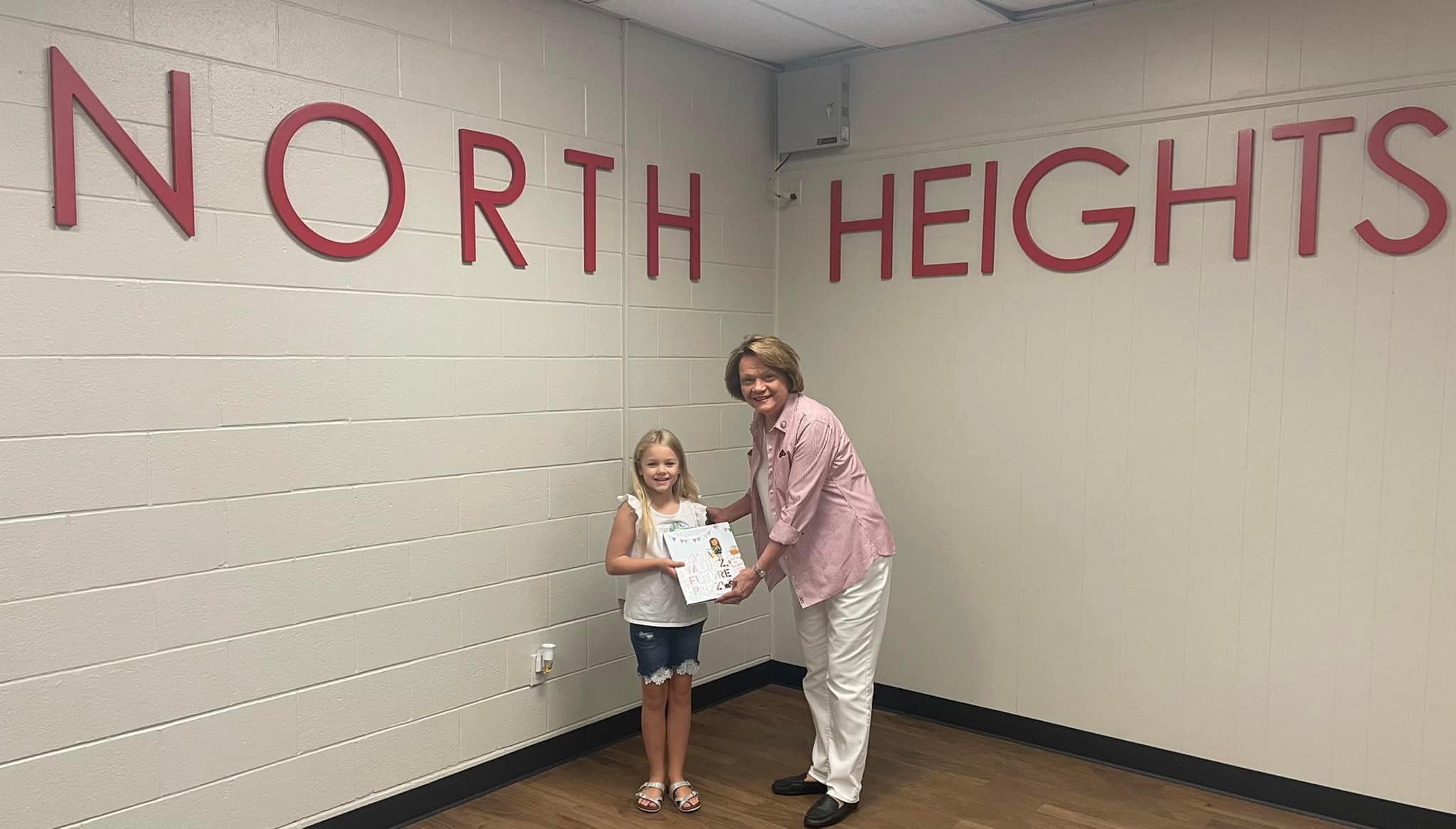 September 1, 2022
The Heights Student Government in action! Thank you for leading and serving our youngest friends at The Heights!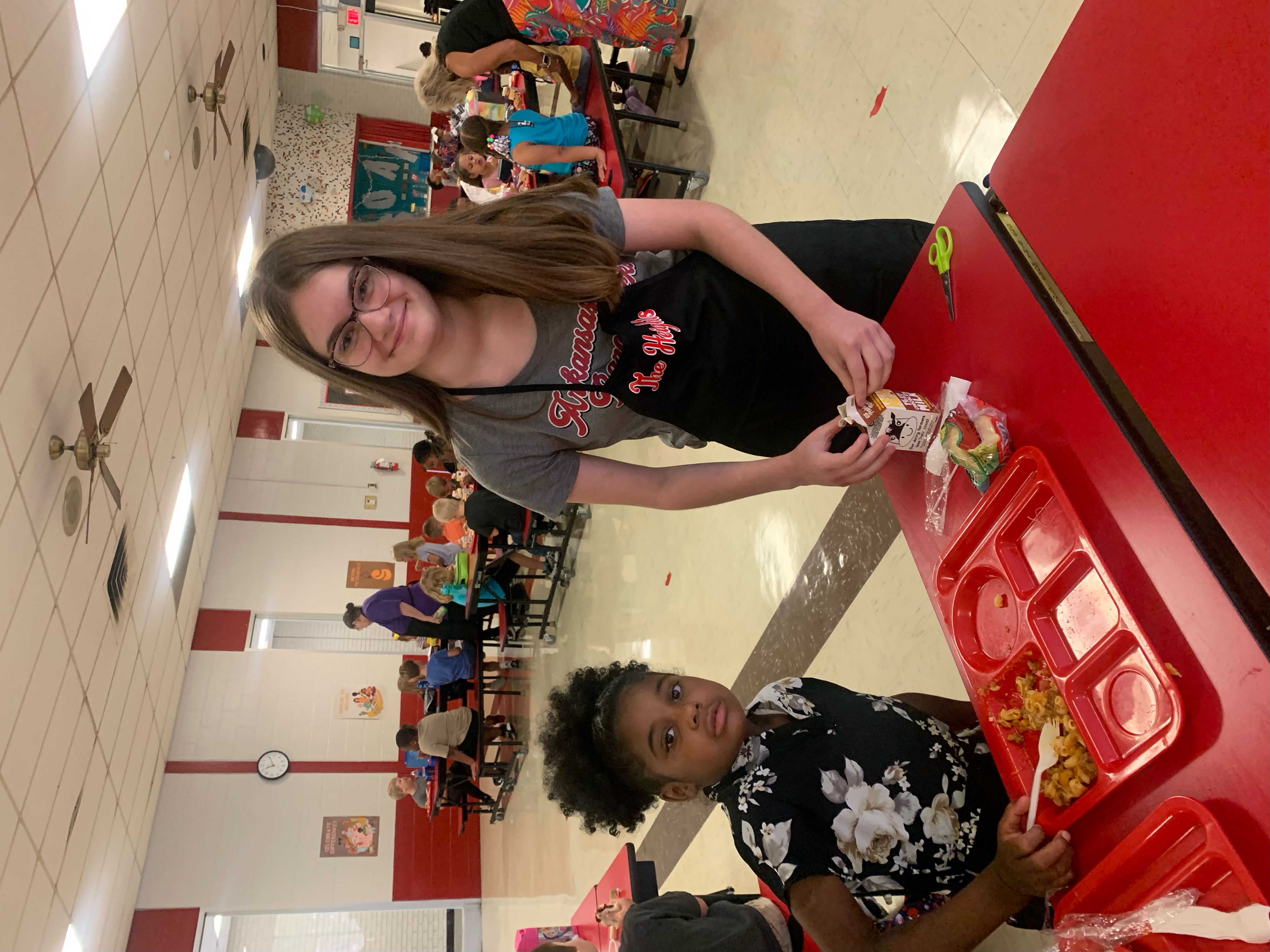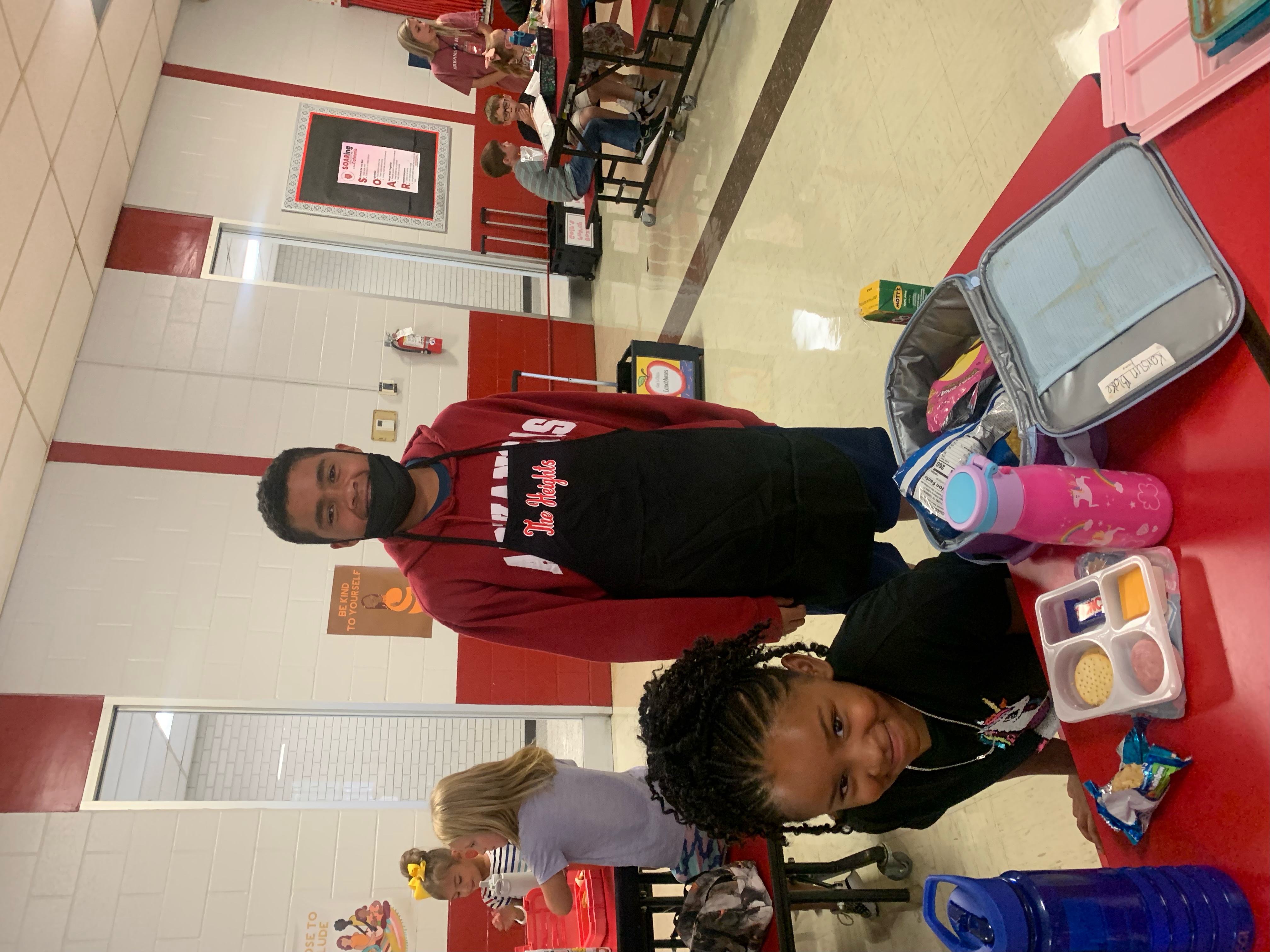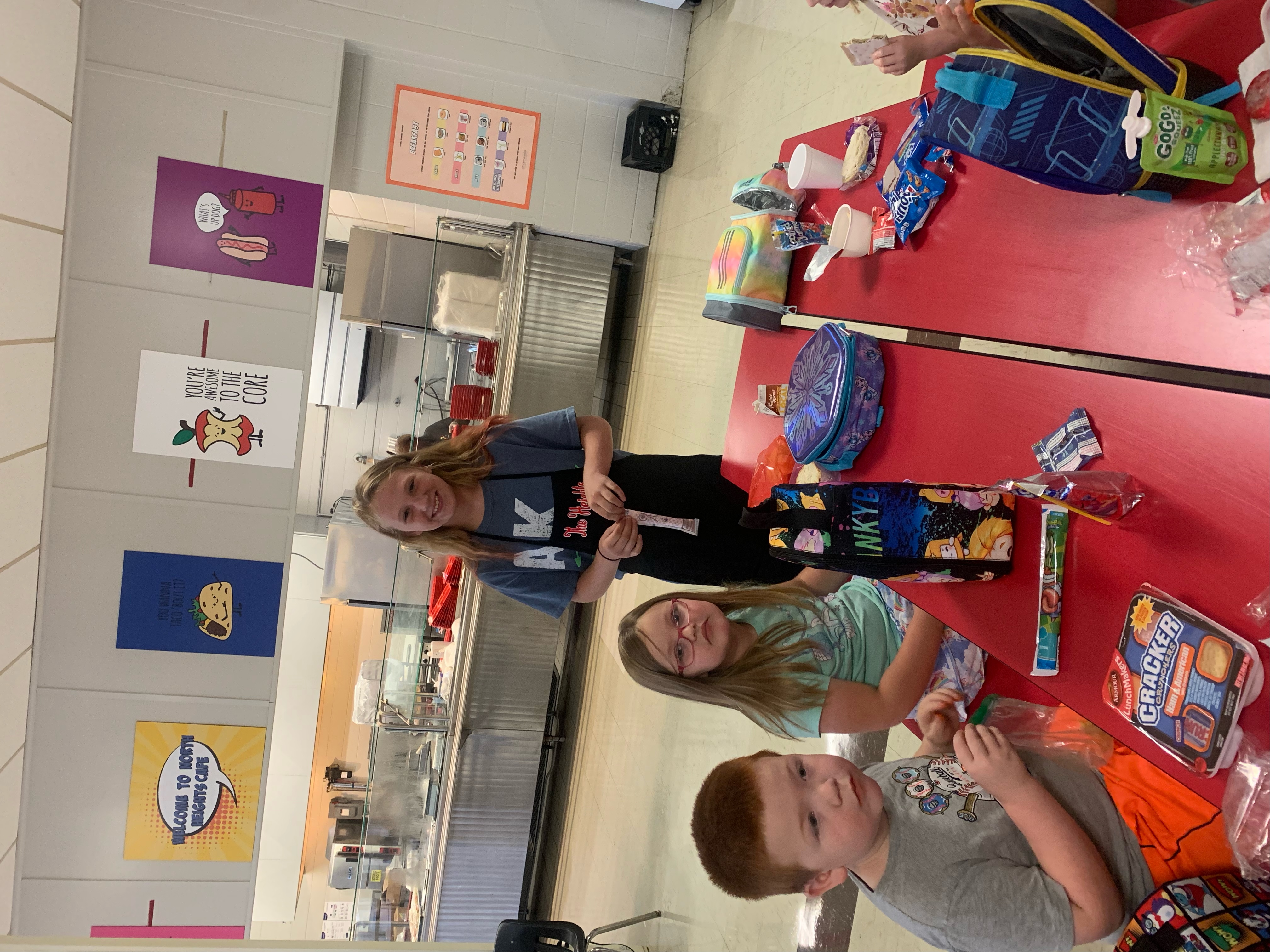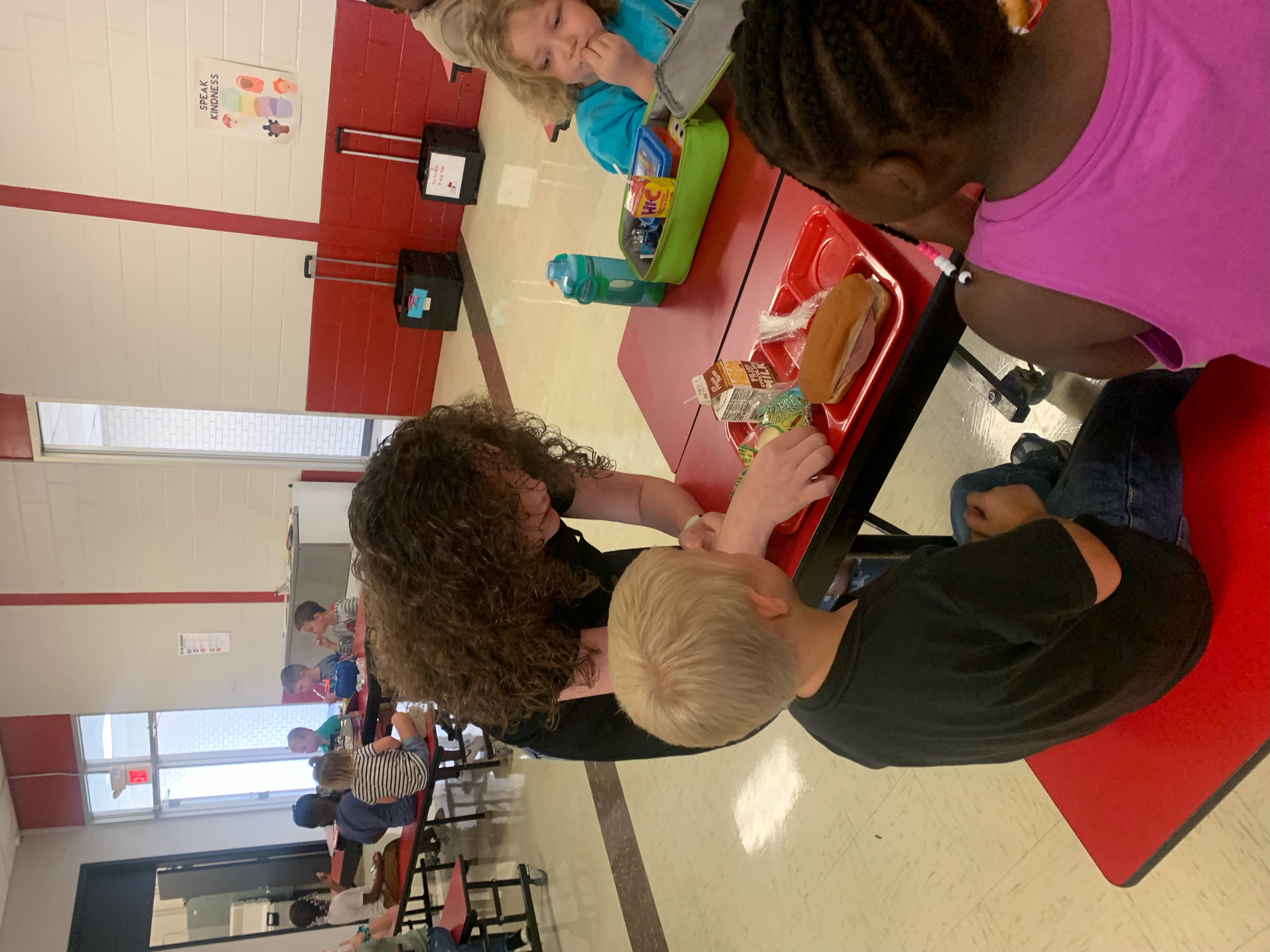 September 14, 2022
We would like to give a HUGE Heights THANK YOU to Healthcare Express!!!! Mrs. Howard recently won their local storybook contest, and today a Healthcare Express friend came to present every student in Mrs. Howard's homeroom with a copy of "The Giving Tree." They enjoyed a treat of pretzels while they listened to a read-aloud of their new book! Thank you, again!!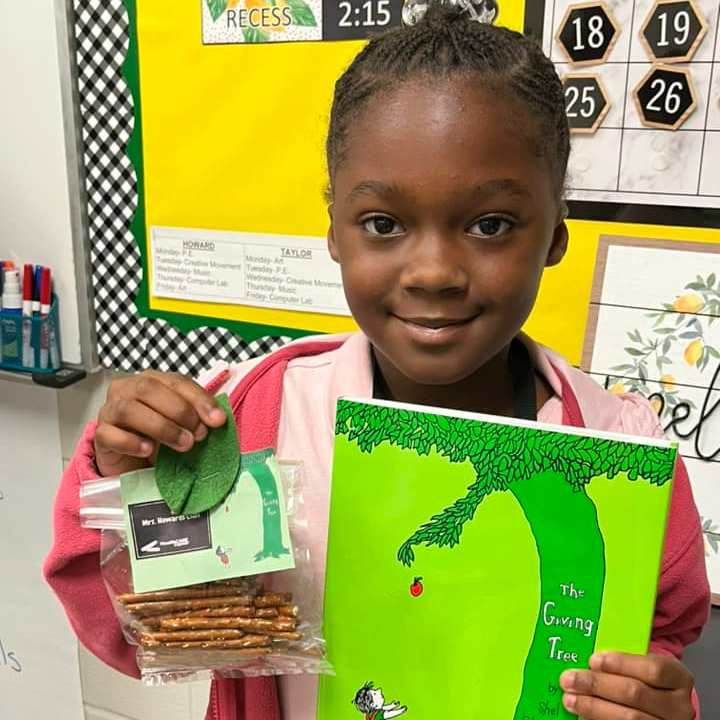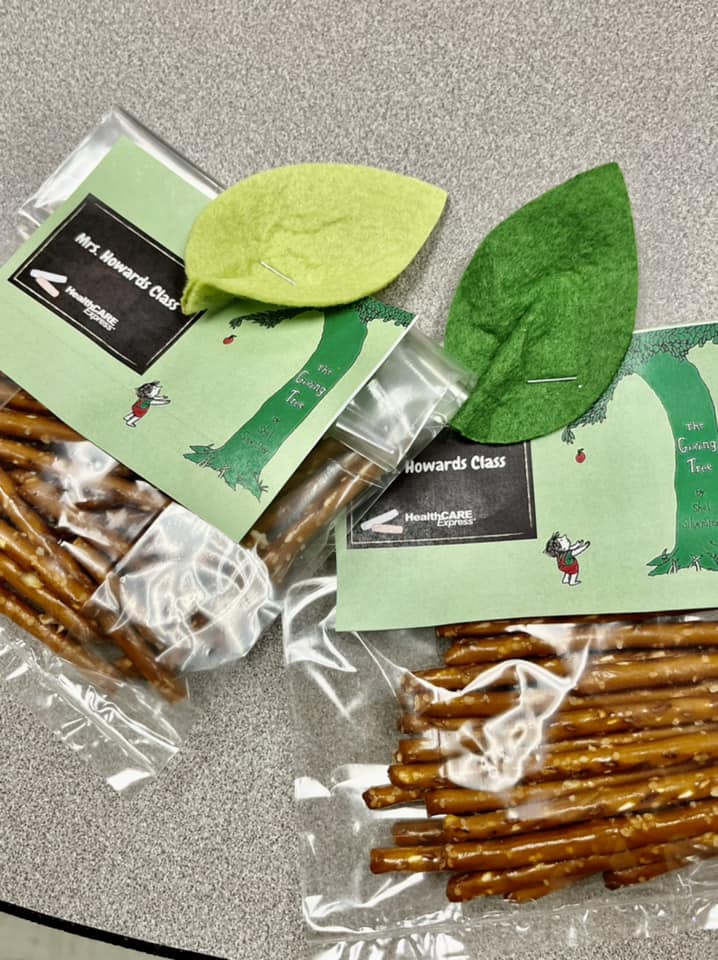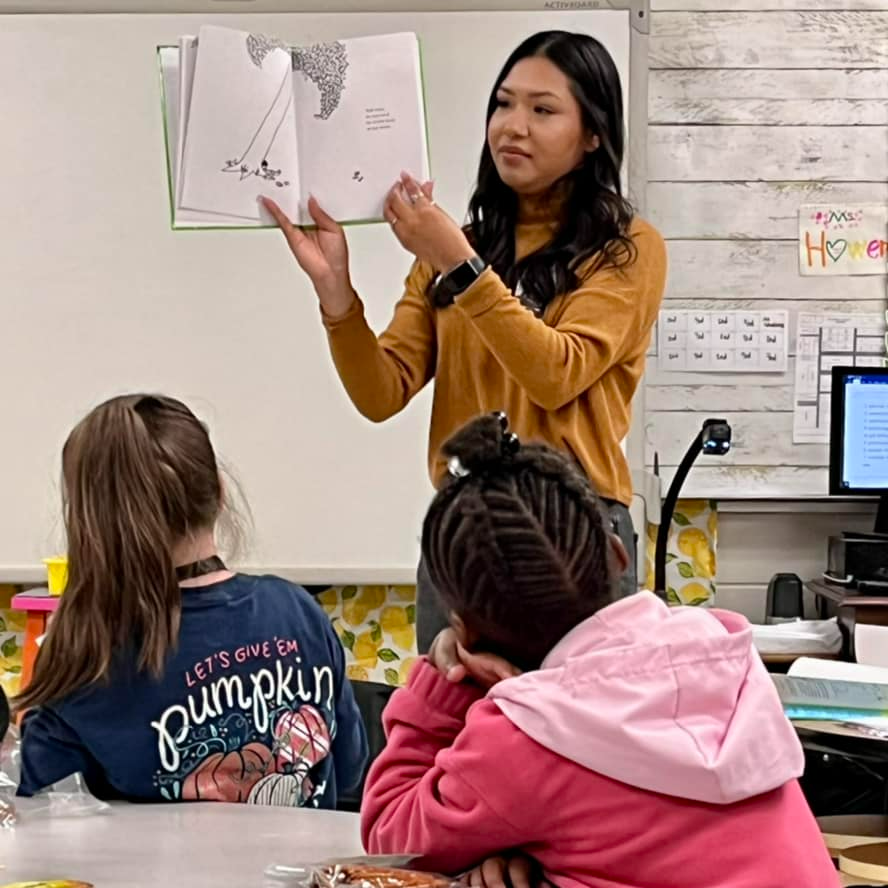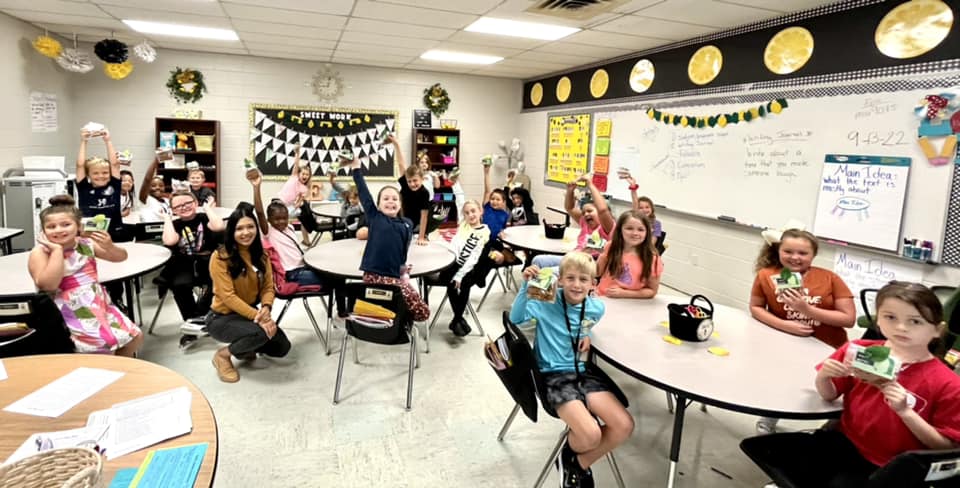 September 30, 2022
Congratulations to our September SOARing Students! These students have soared above and beyond with behavior and academics and represent the best attributes of The Heights! Way to go, leaders!
Kindergarten - Jakorian Kelley
First Grade - Hannah Howorth
Second Grade - Jackson Sparks
Third Grade - Ellie Starkey
Fourth Grade - Aaliyah Brunson
Fifth Grade - Kaylee Smith
Sixth Grade - Kaylee Harmon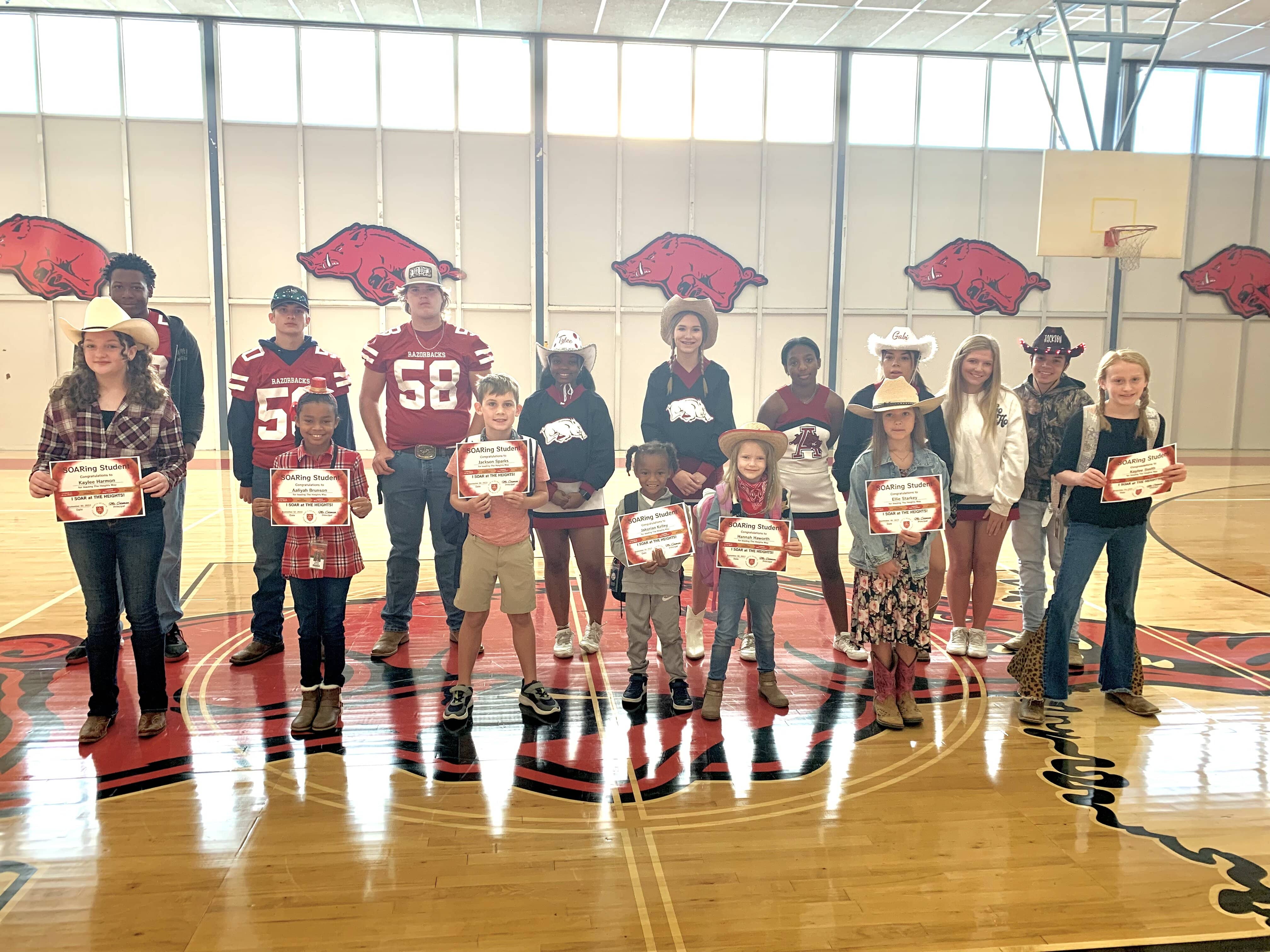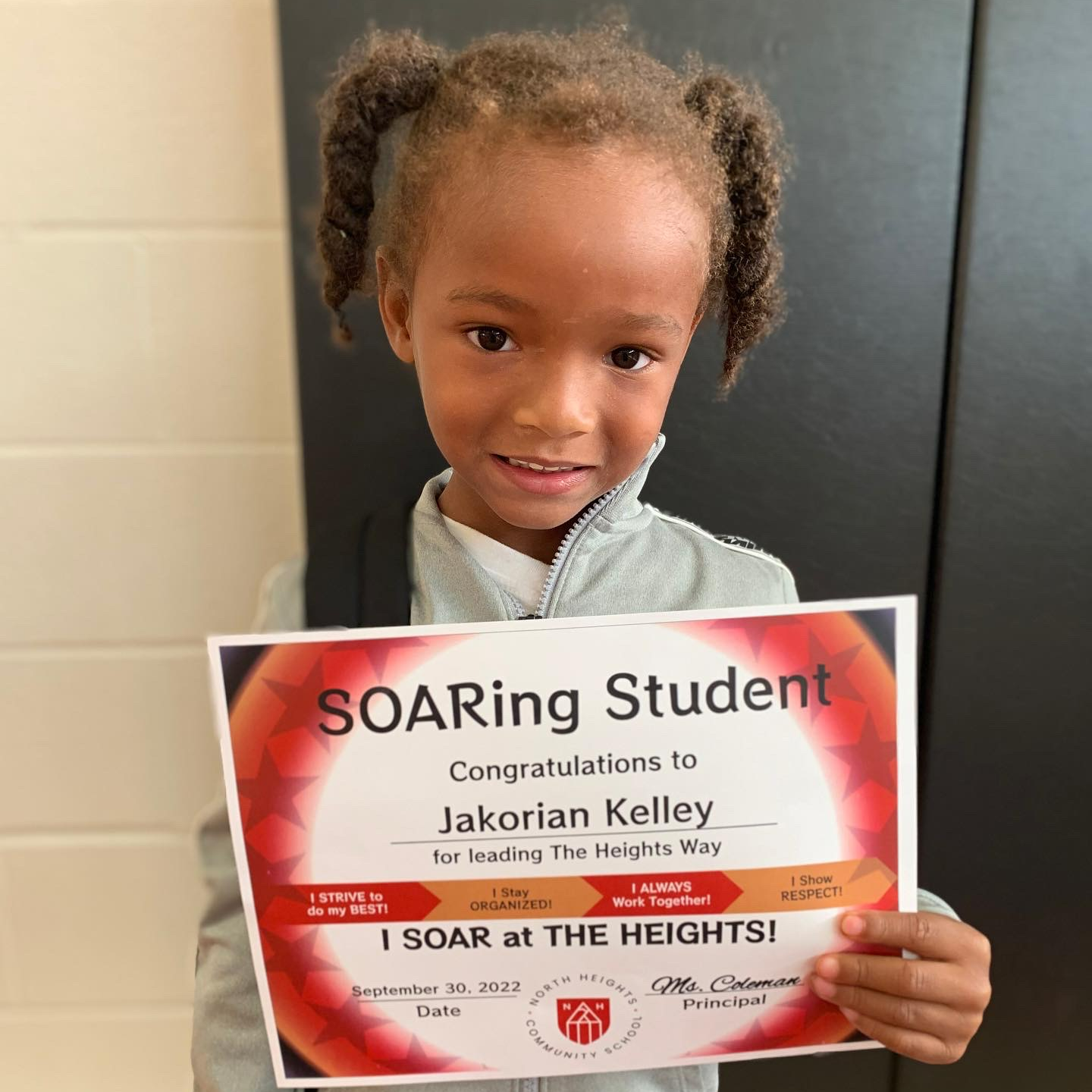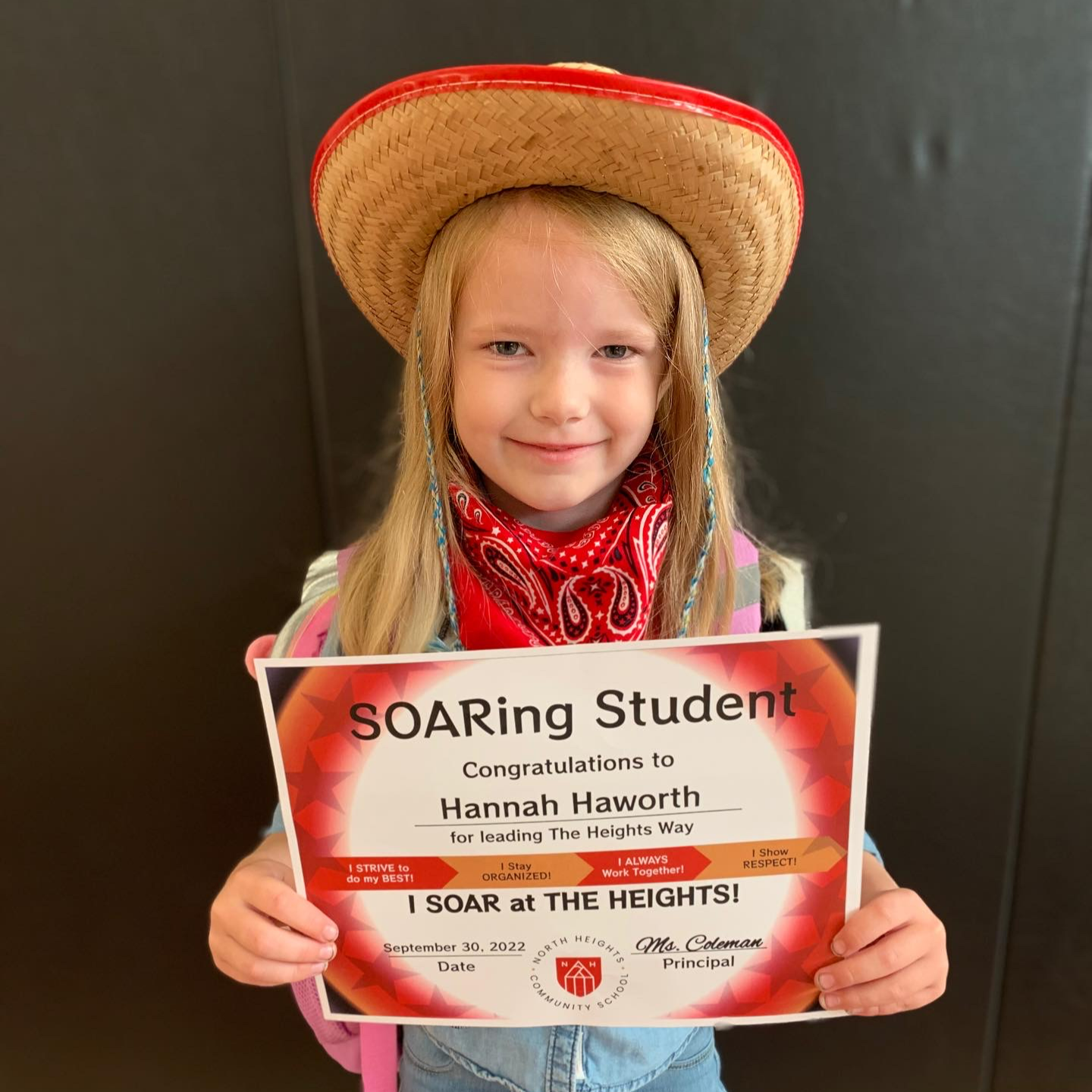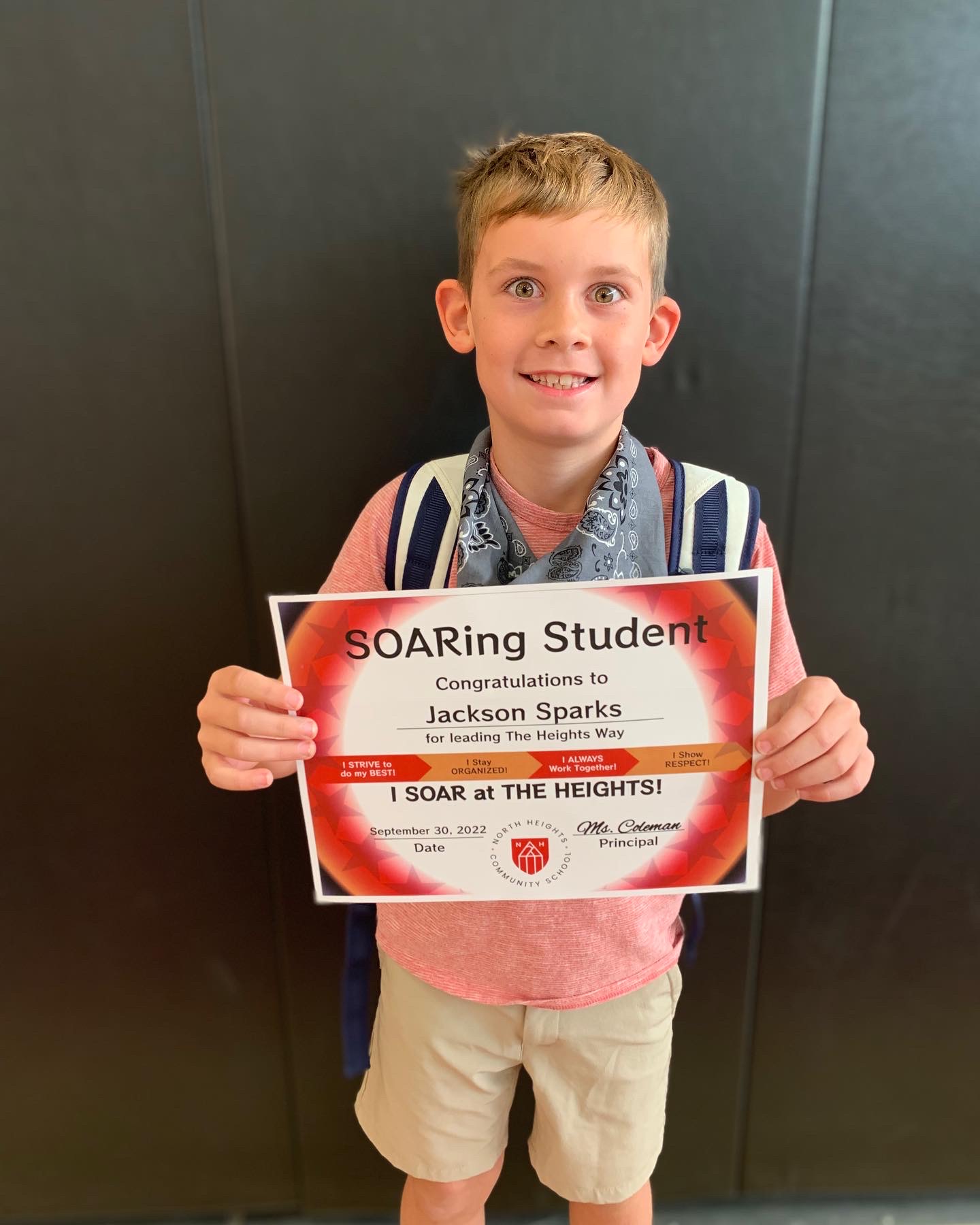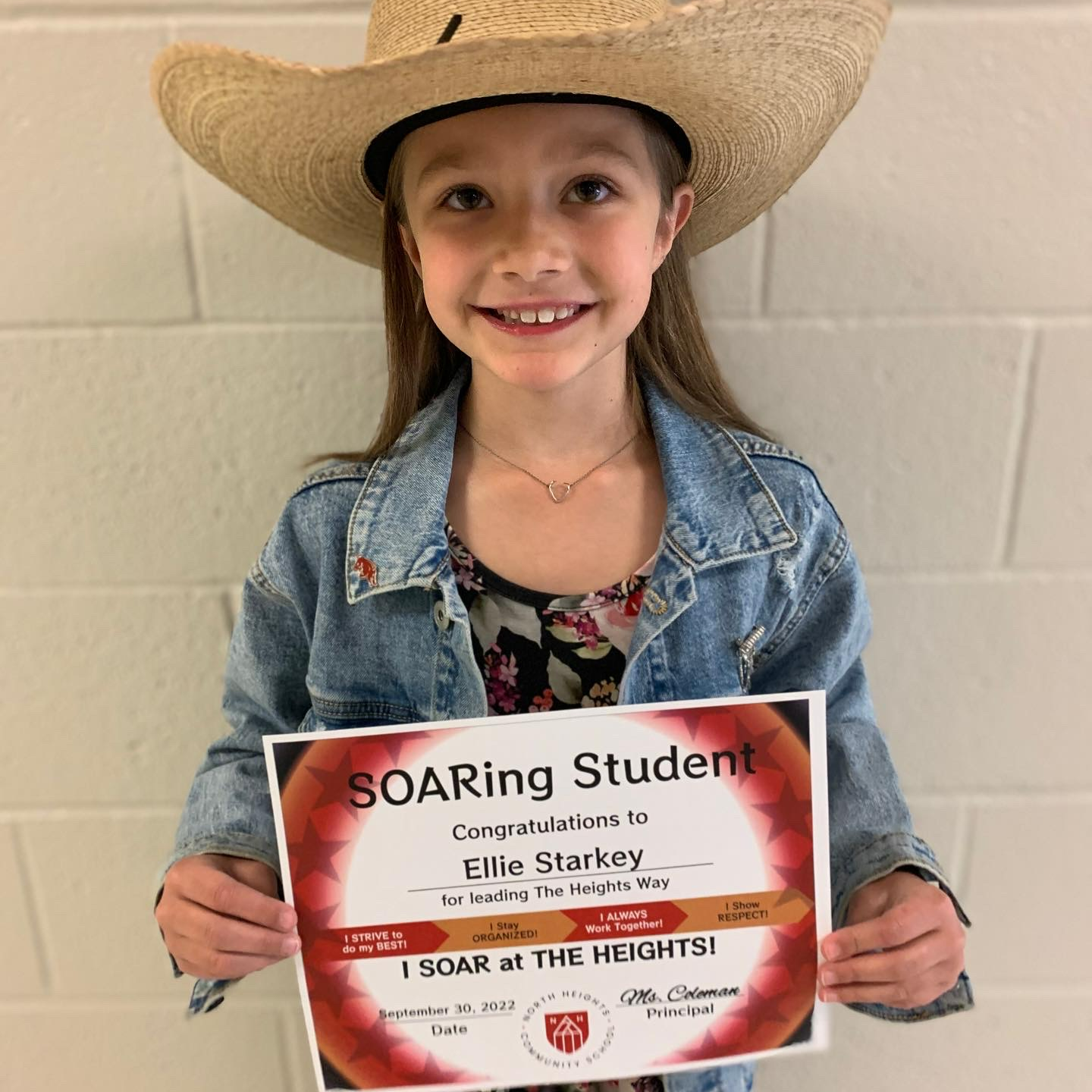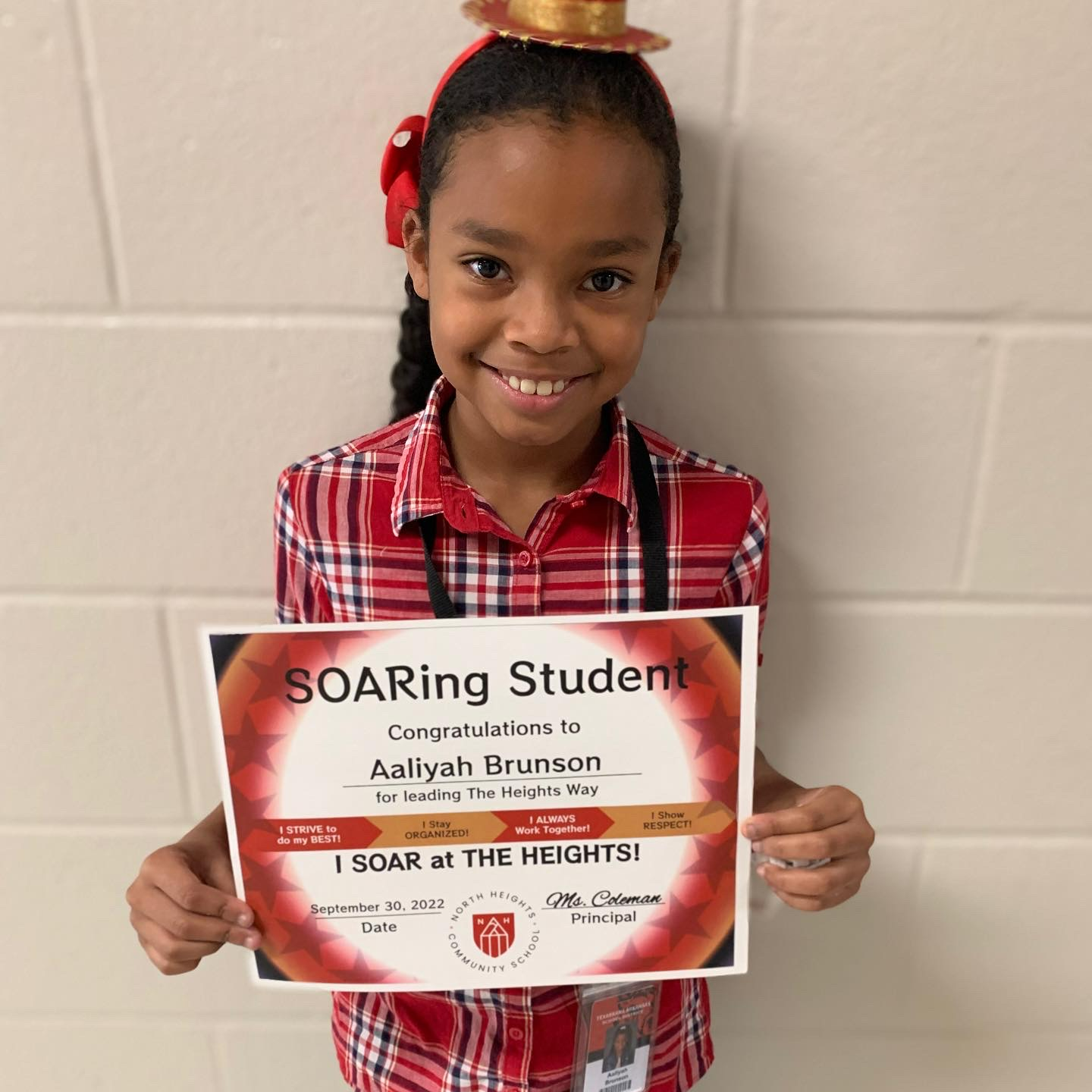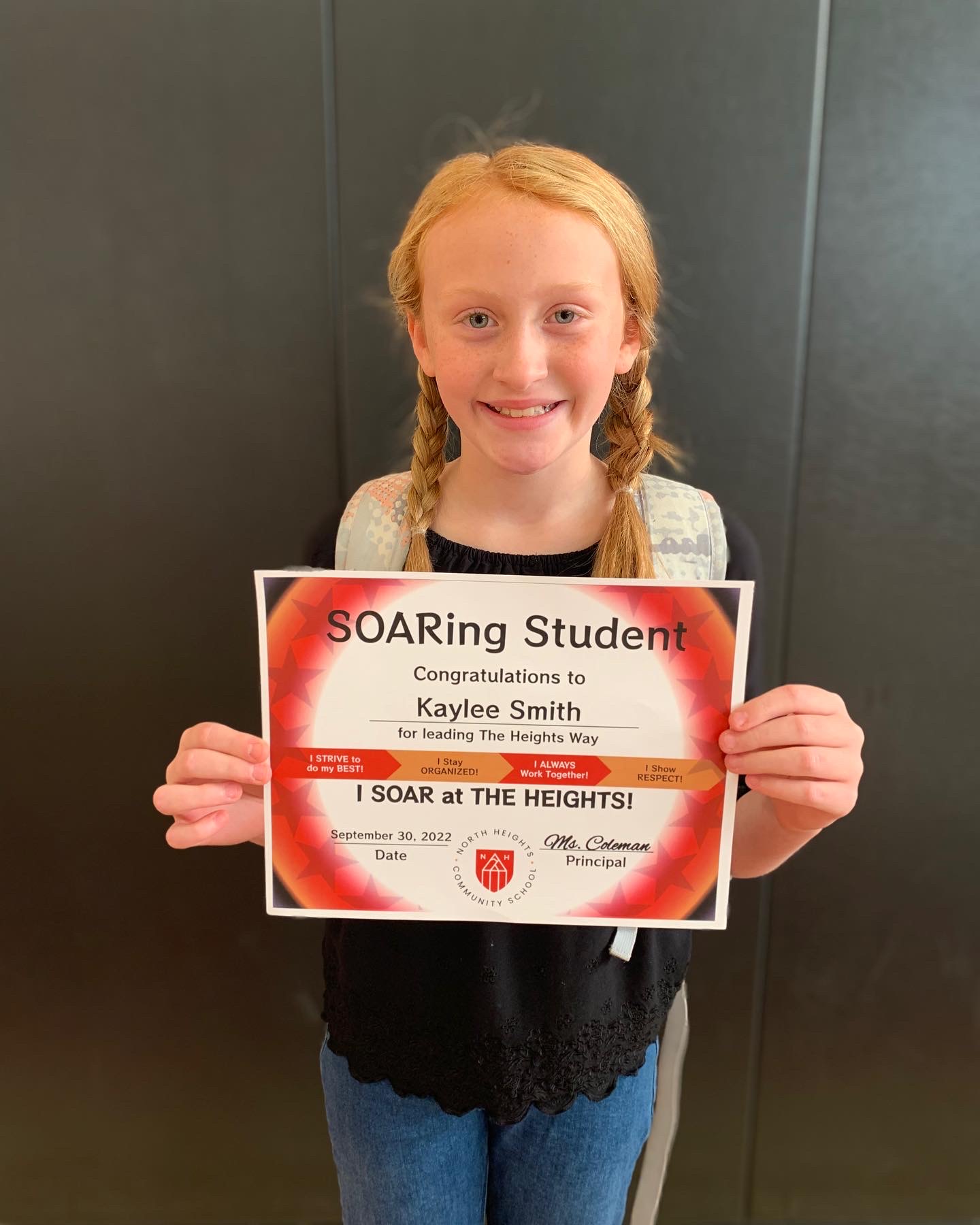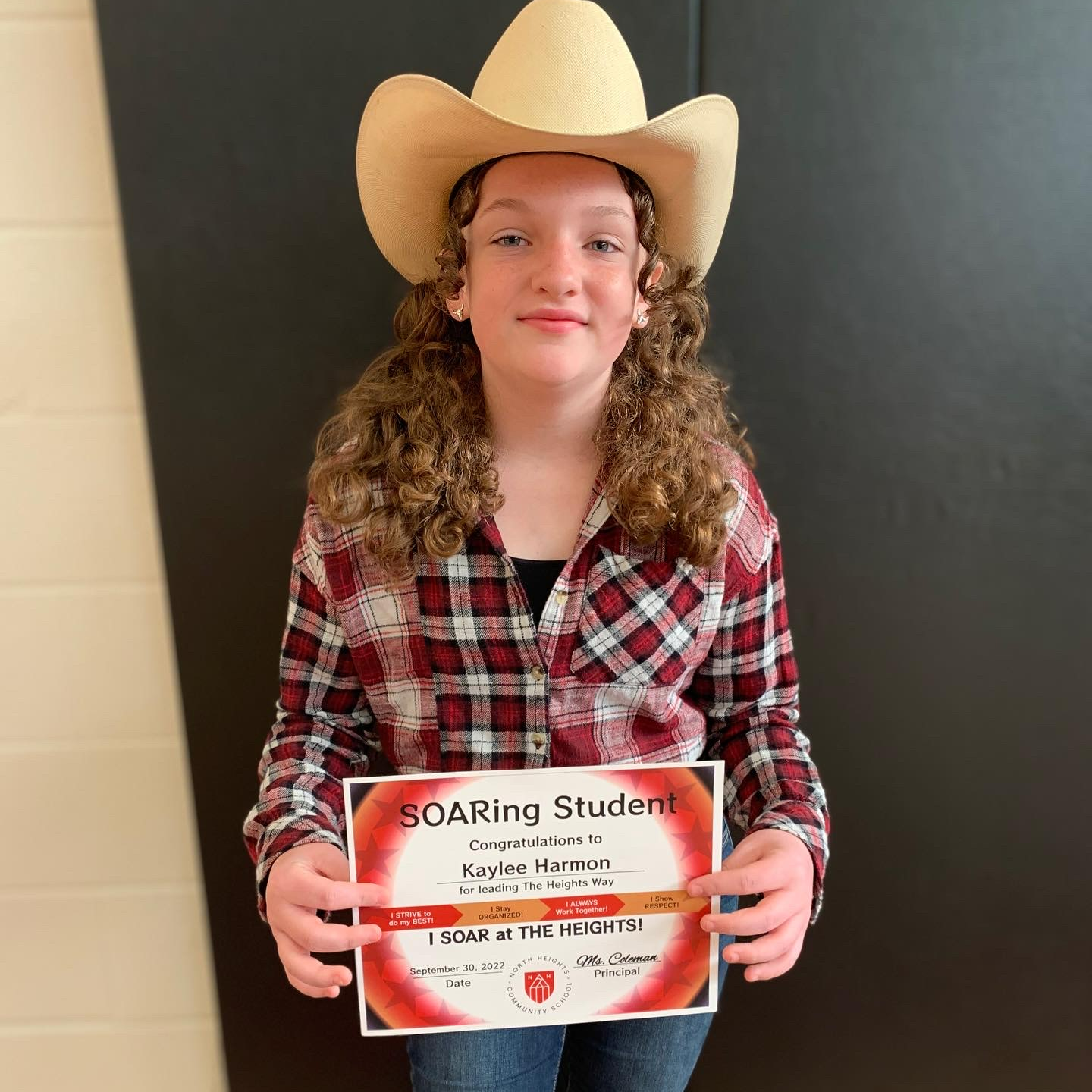 Congratulations to the winners of our Friday raffle! These students bought raffle tickets with their PBIS points and won big! Well done!
Noah Bui, Jaden Jackson, and Nolan Medina