The Heights held our first annual induction ceremony for the National Elementary Honor Society. North Heights Community School is the first elementary school in the state of Arkansas and in the city of Texarkana to hold this prestigious honor. We are so proud our leaders!
Students were selected for membership in the North Heights Community School Chapter of the National Elementary Honor Society based upon careful consideration of the student's scholarship, responsibility, service, and leadership by our faculty council.
Congratulations to the following inductees:
5th Grade - Aleyshia Brown, Kaden Brunson, Jillian Dupree, Kaylee Harmon, Ava Haworth, Dean Landrum, Cross Otwell, Ledgen Stone, Sophia Swartz, Aaliyah Thomas, Sarah Trotter, and Lily Wright.
4th Grade - Linley Brown, Ahmora Eason, Lainey Hobbs, Tucker Johnson, Averi Lovelis, Benson Ragsdale, Auron Ross, and Elijah Wright.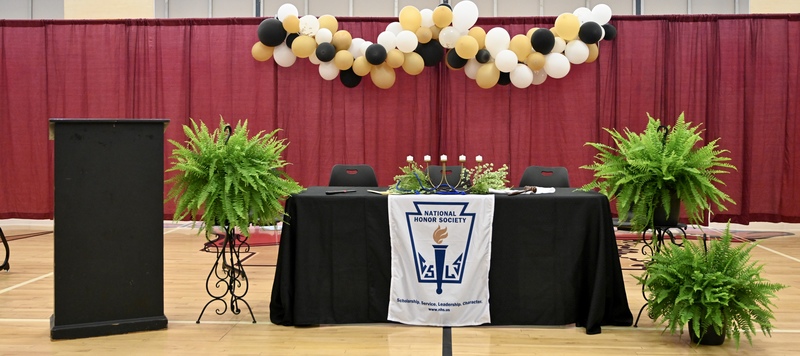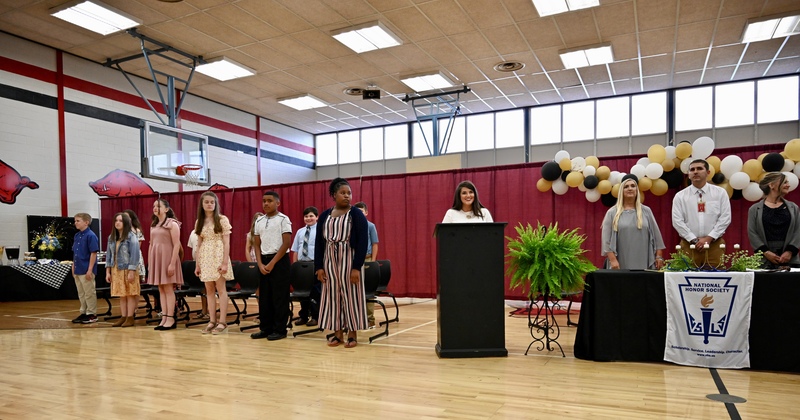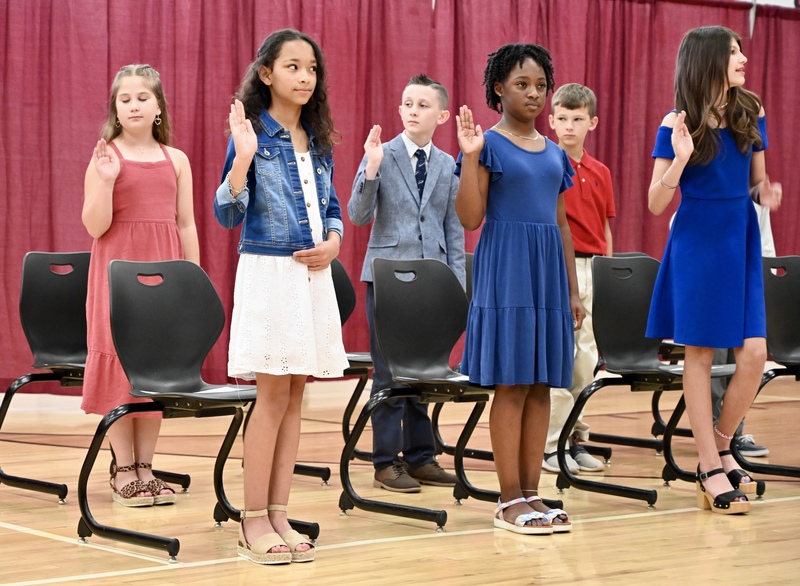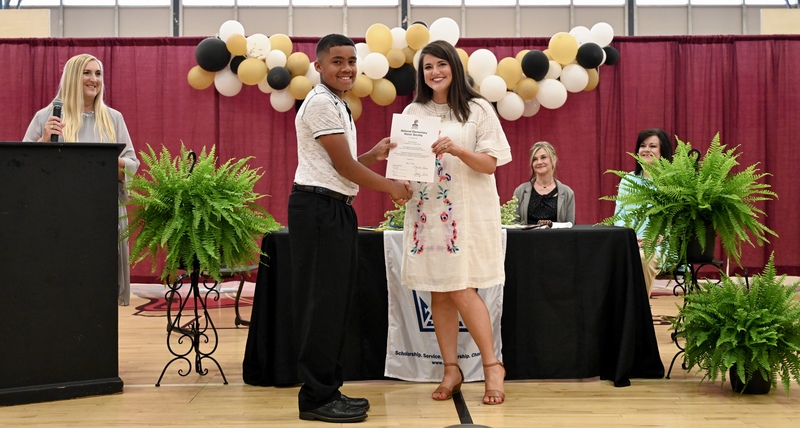 See more photos below.