Dear Heights Families, Due to expected inclement weather this afternoon, all clubs will be cancelled today, Wednesday, April 13, 2022. Also, due to the Easter Egg Hunt & Picnic, tutoring will be cancelled for tomorrow, Thursday, April 14, 2022. As a reminder, pickup for dismissal will be in one lane closest to the school in order to keep your students from getting wet. We appreciate your cooperation. Thank you! The Heights Staff

Good morning Heights Family, We are keeping an eye on the sky for this morning's car rider arrival and afternoon dismissal. If the weather does get bad we will go to one lane only to keep our students from getting wet. The right lane closest to the school will be open. Please pull up as close as you can to the sidewalk and have your child ready to get out. Also, rest assured, we will be monitoring the weather closely and safety protocols are in place to keep your students safe in the event of severe weather. We appreciate you! The Heights Staff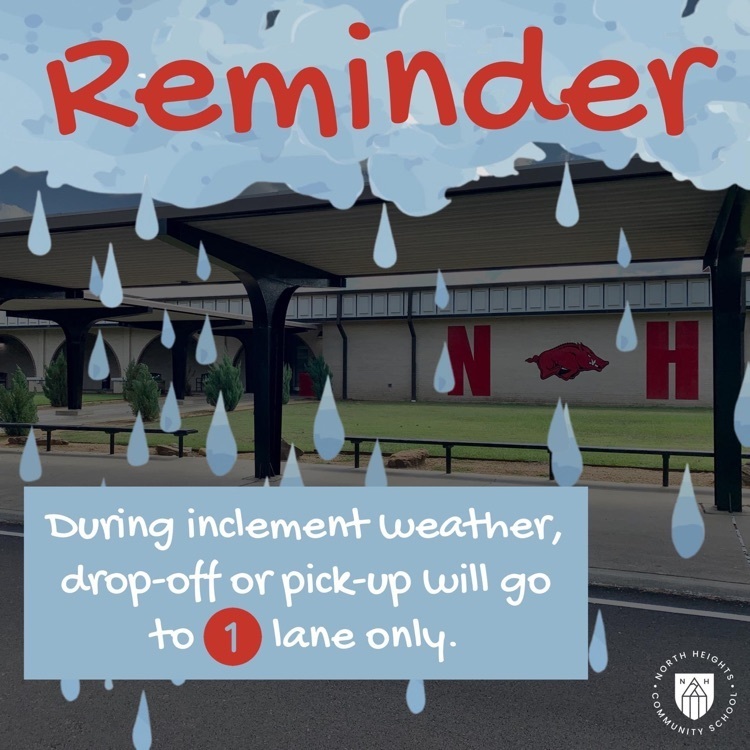 Dear families, we know this time of the year can be overwhelming and at The Heights we want to make sure that nothing is falling through the cracks. Please review the following upcoming due dates. Your commitment to A Night at The Heights. Please let us know whether you and your child will be able to attend by Tuesday, April 12. Please send a plain white t-shirt labeled with your child's name and grade to be tie dyed for the performance by Tuesday, April 12 - even if your child cannot be in attendance, they are welcome to dye a shirt. Your reservation to the Easter Picnic and Egg Hunt. $4 in advance for adults who only plan to eat from the food truck. All students will have a box lunch unless you let us know you will bring lunch. This is due Tuesday, April 12. Please send at least a dozen plastic eggs filled with candy or small toys (no peanuts or chocolate please - it melts) by Tuesday, April 12. If you would like to check your student(s) out after the Picnic / Egg Hunt, please do so at the office. It will not be counted against your attendance. As a reminder, there will be no school for students, Friday, April 15, 2022. #TheHeightsWay #potentialrealized #happeningsattheheights

Good evening Heights Family, We are keeping an eye on the sky for tomorrow morning's car rider arrival and afternoon dismissal. If the weather does get bad we will go to one lane only to keep our students from getting wet. The right lane closest to the school will be open. Please pull up as close as you can to the sidewalk and have your child ready to get out. We appreciate you! The Heights Staff

Calling all little razorbacks! It's time for kindergarten registration. Parents if you have kindergarten age children, this razorback message is for you. Texarkana School District invites parents to come out for an early, easy registration for the 2022-2023 school year. Enjoy a morning full of games, prizes and fun at Arkansas Middle School (located at 5443 Jefferson Avenue), this Saturday March 5 from 10:00 a.m. – 12 noon. Visit each of the elementary campus booths as they showcase their magnet themes. Parents, be sure to bring your child's birth certificate, immunization records, social security card, physical exam documentation and insurance card. For more information call 870-772-3371.

Update: Power has been restored at the Administration Building, Kilpatrick and North Heights Community School.

All TASD campuses will hold virtual Parent/Teacher Conferences on Thursday, February 17, from 4:00 - 7:00 pm. and Friday, February 18 from 10:00 am - 1:00 pm. Students will not attend school on Friday, February 18. Additionally, all TASD schools and offices will be closed on Monday, February 21 in observance of Presidents Day. #teamtasd #potentialrealized

Dear Heights Family, just a friendly reminder, that tomorrow is the last day to order Valentine's Day Candy Grams. Each candy gram is $1 and will include a full size AIR HEAD. Save money by purchasing a full sheet for just $5. Candy grams will be delivered to the class parties on Valentine's Day. To place an order, return the attached form and money (exact change or check made out to North Heights Community School).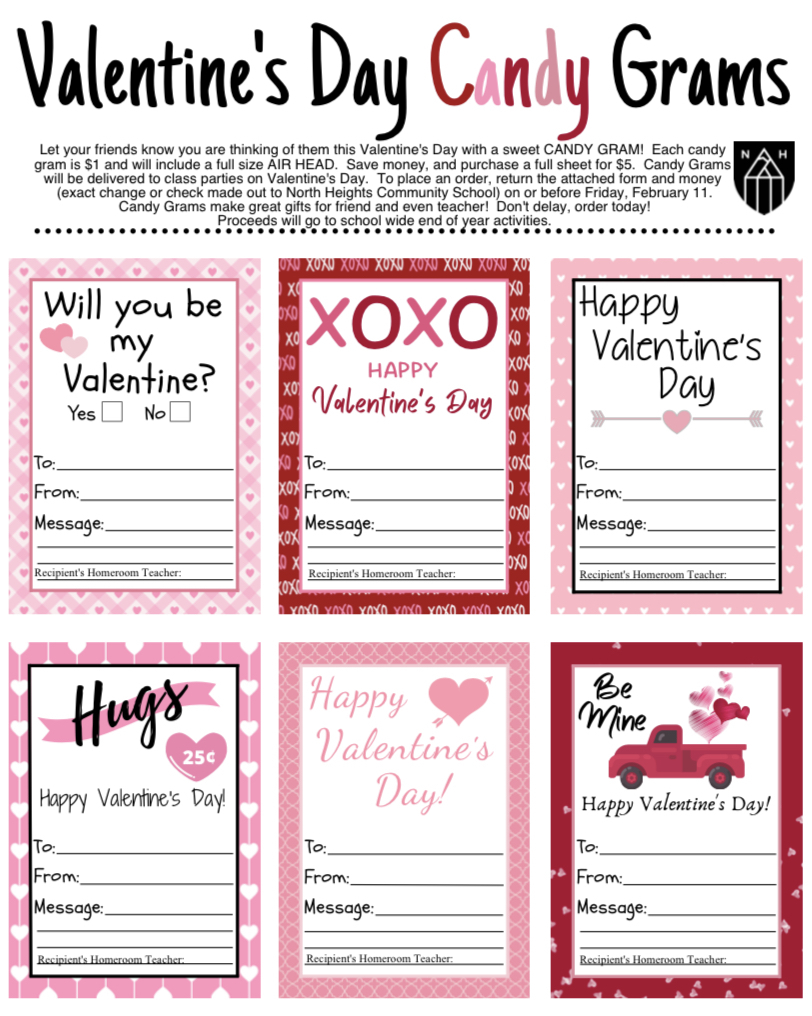 All TASD schools and offices will resume as normal tomorrow, Friday, February 4. Students will receive alternative method of instruction (AMI) work in the form of Google Classroom or paper packets to complete as a result of the inclement weather closing today, February 3. Students will have 5 days to complete the AMI work.

The National Weather Service and Office of Emergency Management have issued a winter storm warning for our area. Out of an abundance of caution, all Texarkana Arkansas School District schools and offices will be closed on Thursday, February 3rd. Additionally, all extracurricular activities scheduled for tomorrow are cancelled. TASD administrators will continue to monitor weather conditions and will provide updates via the district's website
www.TASD7.net
and our social media sites. The TASD callout system provider is currently experiencing technical difficulties so please help us by sharing this message with others.

COVID -19 Vaccine Clinic - 2nd Shot ONLY for age 5 -11 who attended the January 7 clinic. Friday, January 28 - AHS - Cafeteria - 1500 Jefferson Ave. - 4:00 - 6:00 PM

School Closing Friday, January 21, Due to Staff Shortage - All Texarkana Arkansas School District schools will close on Friday, January 21, and return on Monday, January 24. The Texarkana Arkansas School District is currently experiencing staff shortages due to the increased number of positive and quarantine cases as Omicron continues to spread across our community. The district did see a decrease in the number of staff absences after the previous school closure; however, the positive and quarantine numbers among staff have increased once again. TASD staff are stretching themselves to the limit to provide COVID-safe learning for all of our students; however, we cannot be successful without adequate resources. The staff shortage coupled with the low number of substitute teachers available limits the district's ability to staff our classrooms and offices. Navigating through this pandemic has been challenging for our staff, students, and the community as a whole; and we try very hard not to close our schools unless it is necessary. We understand the burden that closing our schools causes on some of our families, and we apologize for the short notice. All students PreK through 12th grade will use Alternative Method of Instruction (AMI) for Friday's school closure which may include instructional paper packets or digital learning. Our custodial services department will continue to deep clean and prepare our facilities for staff and students. #teamtasd #potentialrealized

Want to be a substitute for TASD? Here is your chance. Join us onsite for the Meeting and Substitute Training. Wednesday, January 12 or Thursday, January 13 from 9:30 am - 12:00 pm at 3512 Grand Ave. Texarkana, Ar 71854. #teamtasd #potentialrealized


On Friday, January 7, TASD will hold a COVID-19 vaccine clinic. The clinic will take place in the Arkansas High School cafeteria from 3:00 to 6:00 p.m. Ages 5 to 11 will receive the Pfizer vaccine and ages 18 and up will receive the Moderna vaccine for booster shots only. The second shot for children ages 5 to 11 will take place on January 28. Students who receive the vaccine during the January 7 and January 28 vaccine clinics will have their names entered for a drawing to receive the following items: iPad, bicycle, karaoke machine, or gift card. A parent or guardian must accompany children under the age of 18 and must sign a waiver for individuals under the age of 18 to receive the vaccine. Please bring proof of insurance.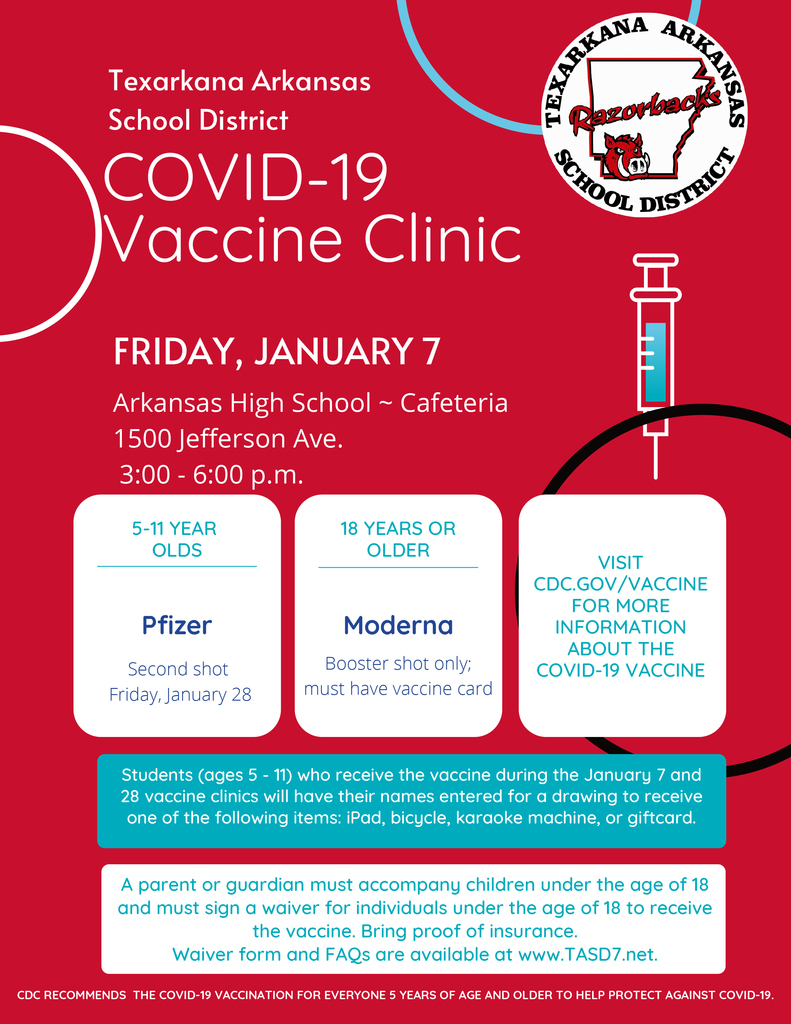 TASD Christmas Break - December 20, 2021 - January 3, 2022. Professional Development for Teachers is January 3, 2022. Students will return January 4, 2022. #teamtasd #potentialrealized

We are incredibly thankful for our community and the support you've shown to us this school year. We appreciate you! Happy Thanksgiving from The Heights!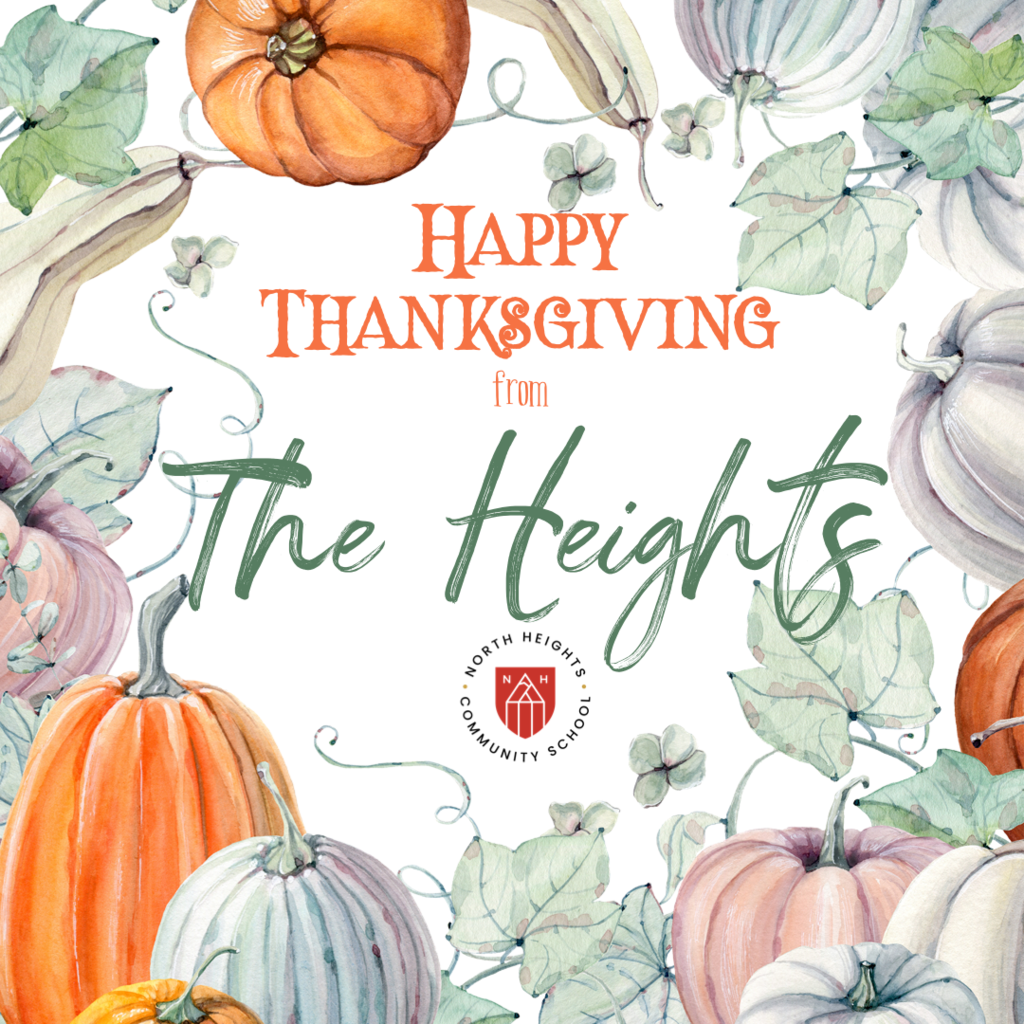 The Heights will be having our first annual ornament fundraiser beginning Monday, November 15- Monday, November 29. All orders and monies will need to be turned in by Monday, November 29 at 3pm. Checks and Cash will be accepted. Make checks payable to North Heights Community School. Ornaments will be available for pickup Wednesday, December 15- Friday, December 17. All proceeds go towards clubs launching January 10, 2022. #happeningsattheheights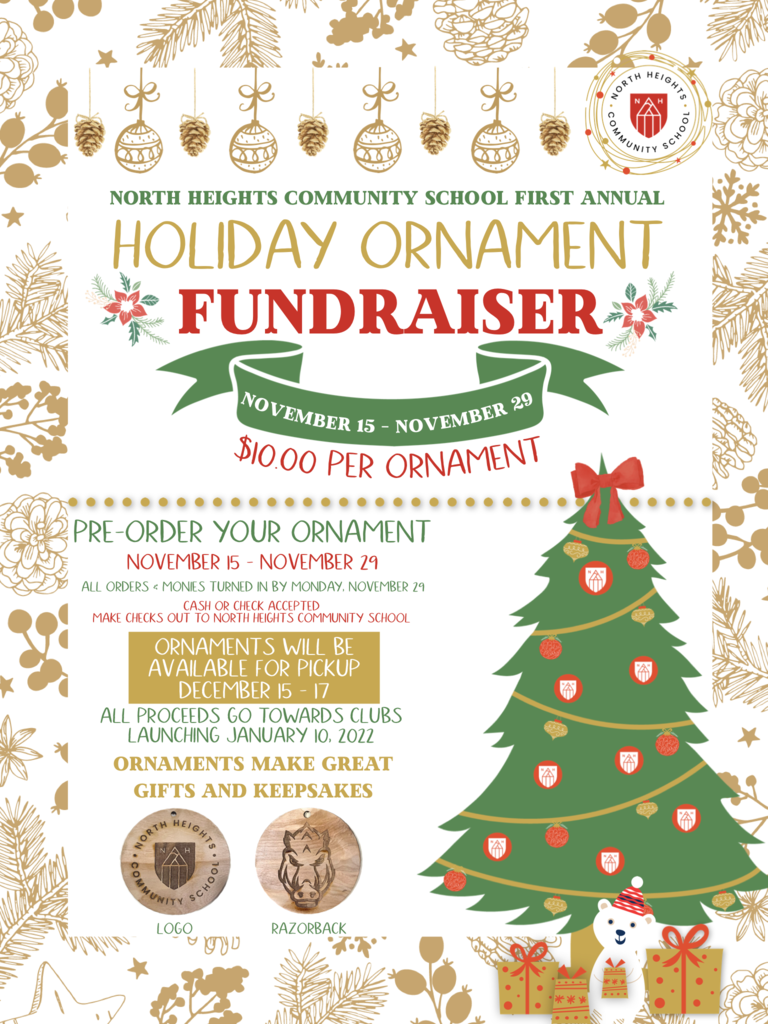 Kindness November is right around the corner! We have many opportunities to extend kindness and fun things planned for your kiddos to learn all about how to show Kindness all month long. We are excited to see your #kindnessattheheights!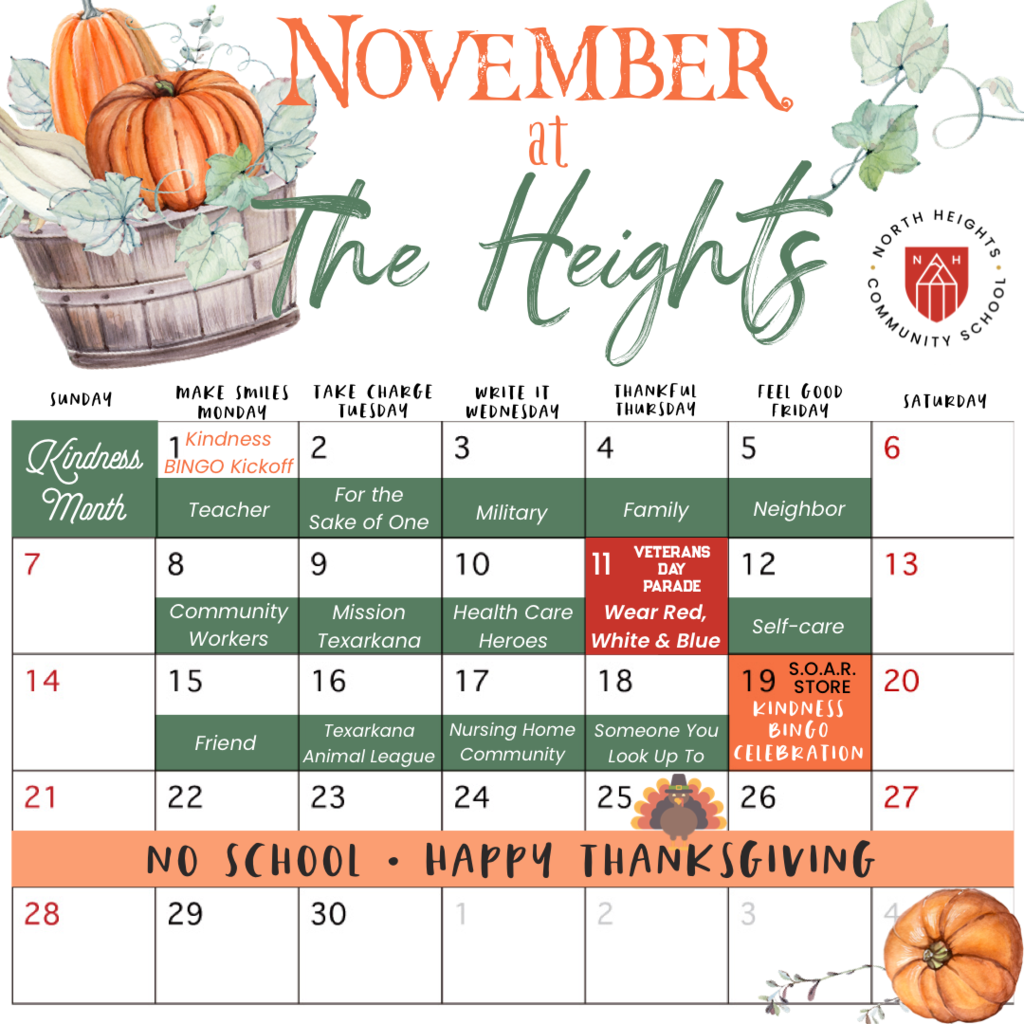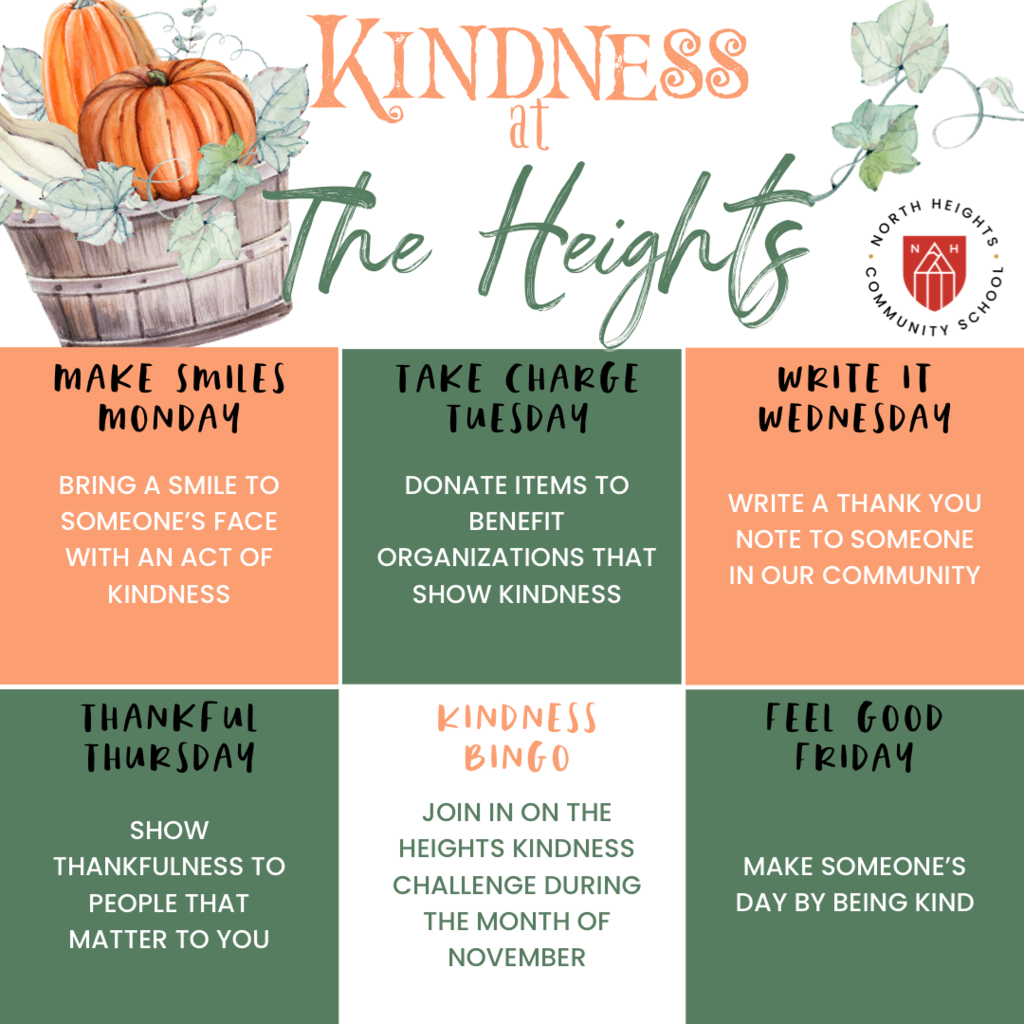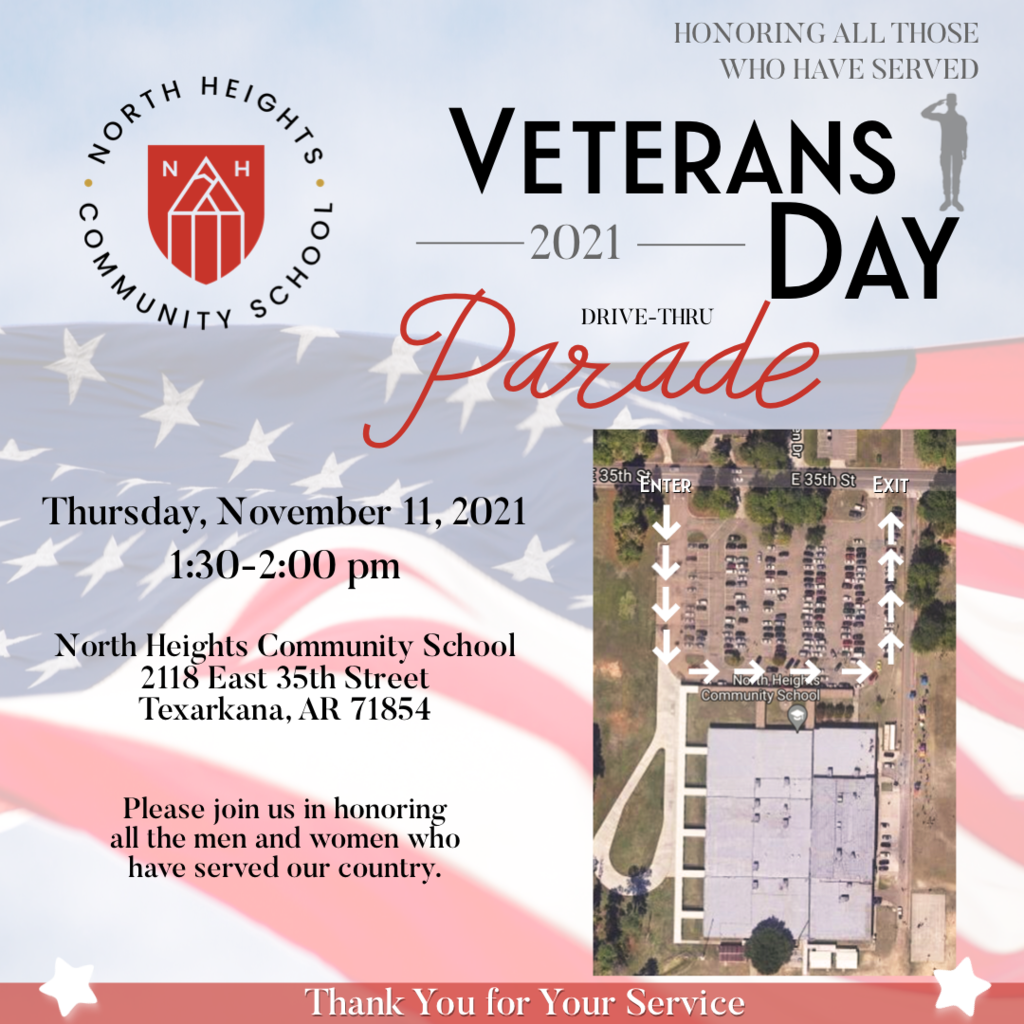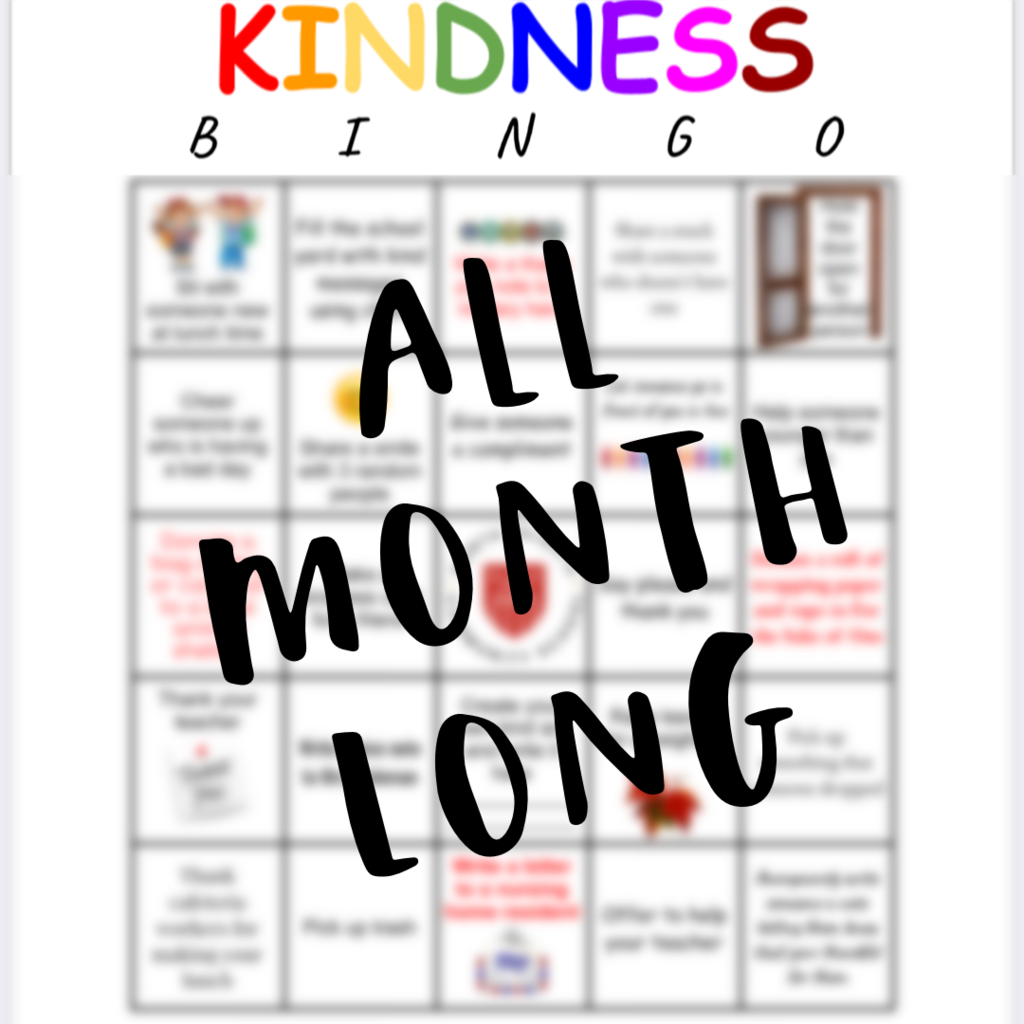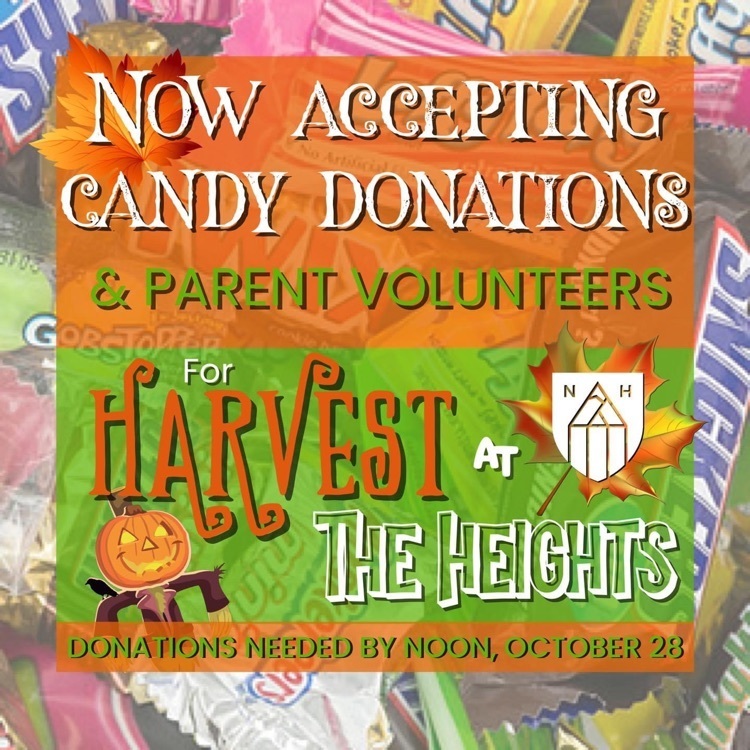 This is a friendly reminder that students will not attend school on Friday, October 8 and Monday, October 11. Staff Professional Development Day is on Friday and Columbus Day is Monday. Enjoy your extended weekend!